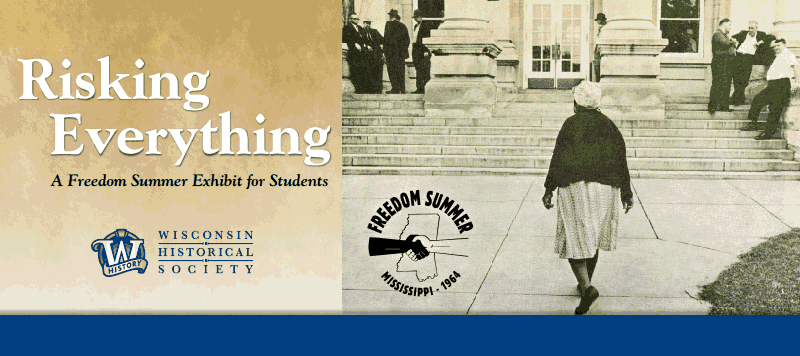 Commons Student Lounge
Risking Everything: A Freedom Summer Exhibit from the Wisconsin Historical Society tells the story of the 1964 Mississippi Summer Project, when CORE and SNCC staff led 900 northern volunteers and thousands of black residents in a challenge to segregation.
Dozens were beaten, hundreds arrested, and six killed, including three workers whose murder was fictionalized in the
1988 film, Mississippi Burning. More than 20 Wisconsin residents participated in Freedom Summer. Members of the Bronzeville Arts Ensemble will bring the exhibit to life at 2:30 PM Saturday with their performance. Michael Edmonds, Wisconsin Historical Society, will speak about the collection at 3:00 PM in C 101 as part of the "Civil Rights: Local and National" panel, which will also include Margaret (Peggy) Rozga and Joseph Ellwanger. The exhibit will be on view during the entire Festival.
---
Bronzeville Arts Ensemble
Saturday, November 8 || 2:30-3:00 PM || Commons Student Lounge
http://www.bronzevilleartsensemble.org/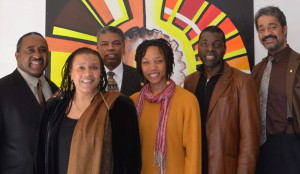 Bronzeville Arts Ensemble is a new theatre company in Milwaukee led by a group of veteran artists committed to the expansion and cultivation of Milwaukee's African American fine arts community. They hope to present and promote full seasons of theatre and of all related arts and literature. At the Festival they will use actual affidavits from "Freedom Summer" to powerfully recreate the struggle for civil rights in the Deep South of 1964.
---
Civil Rights: Local & National
Saturday, November 8 || 3:00-4:00 PM || C101
In recognition of the 50th anniversary of "Freedom Summer," local scholars and activists, champions for the cause of civil rights, share their experiences in the Midwest and the deep South.
---