We are pleased to welcome over sixty authors from around the country to the 2014 Festival of Books. For more information about individual authors, click on the names below or scroll down to browse all of the authors' biographies.
---
Lynne Austin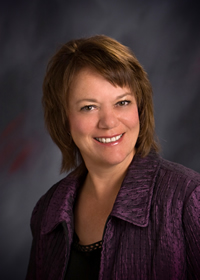 In her debut novel, Ten of Swords, Lynne Austin brings the richness she has gathered through living a path of the non-ordinary. Her desire is to bring wisdom and information to the reader to expand consciousness, opening the mind. Her children's book, Edith Ann Marie The Sun is in My Heart,  is such a book. Her articles appeared in Wisconsin publications, including The Inner Voice magazine. Lynne is featured in a chapter in The New Healer – Minds and Hands in Complimentary Medicine by Dr. Barbara Stevens Barnum, Vista Publications Inc. She has an upcoming article in the literary magazine, Main Street Rag. Lynne is an RN doing innovative work in alternative medicine. She lives with her husband in Waukesha, Wisconsin.
Back to the top
---
Stephanie Barenz

Stephanie Barenz is a painter, printmaker, and architecture lover. She primarily paints and draws on wood panels using a range of media, and has works in public and private collections across the U.S. and abroad. She has taught in Southeast China, studied in Florence, Italy, and completed a one-year residency at the Chicago Printmakers Collaborative. Barenz lives in Wauwatosa with her husband Zach.
Barenz served as the Pfister Hotel Artist-in-Residence from April 2013 to April 2014 and worked closely with Pfister Narrative-in-Residence Molly Snyder. When Barenz applied to be the Pfister Artist-in-Residence, she included plans to collaborate with the Pfister Narrator in her proposal. Not knowing whom the narrator would be, she realized it was a bit of a gamble. Luckily, she and Snyder connected as storytellers as well as friends and spent the year collaborating in a variety of ways including Gallery Nights, special events, a series of greeting cards and the book, The Carriers. The collaboration was truly a pleasure for both of them.
Back to the top
---
Carole E. Barrowman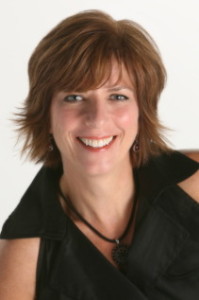 Carole was born and raised in Glasgow, Scotland, which explains her cheekiness and her fondness for Cadbury's chocolate. She's written six books, including the acclaimed Exodus Code (BBC Books), Hollow Earth, Bone Quill, and The Book of Beasts (Aladdin Books) and the Sunday Times best-seller Anything Goes (Michael O'Mara)– in collaboration with her brother, John Barrowman (Dr. Who, Torchwood, and Arrow). Carole has also written a comic book, Captain Jack and the Selkie (Titan), and contributed to the Hugo award-winning anthology Chicks Dig Time Lords and the Hugo nominated Queers Dig Time Lords.
She writes a monthly column for the Milwaukee Journal Sentinel, reviews for the Minneapolis Star Tribune and is a regular contributor on WTMJ4's The Morning Blend (NBC affiliate). By day Carole is an English professor and Director of Creative Studies in Writing at Alverno College in Milwaukee, Wisconsin. By night, she's exhausted.
Back to the top
---
Alice Benson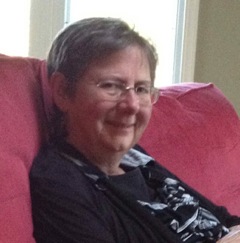 Alice Benson lives in Wisconsin with her partner, Deborah, and their small dog, Max. Between them, Alice and Deborah have five grown children and six adorable grandchildren. She discovered writing as a passion in the third act of her life and devotes as much time as possible to it. Alice currently works in the human service field; previously she spent over thirteen years working with a domestic violence program.
Her published works can be found in Annalemma.net Epiphany, Lady Ink, Delta Woman ezine, Scrutiny Literary Journal, and Diverse Voices Quarterly. Her first novel, Her Life is Showing, is set in a domestic violence shelter and was published in January 2014, by Black Rose Writing.
Back to the top
---
Martha Bergland

Martha Bergland is co-author with Paul G. Hayes of "Studying Wisconsin: The Life of Increase Lapham," published this year by Wisconsin Historical Society Press. She was introduced to Increase Lapham many years ago when she read an article by Paul Hayes in Lore, the Milwaukee Public Museum's magazine.
After her retirement from teaching English at Milwaukee Area Technical College, she took a short break from writing fiction to write an article on Lapham for Milwaukee Magazine. This break became five years studying Increase Lapham. Bergland has written two novels, A Farm Under A Lake and Idle Curiosity, both published by Graywolf, as well as short stories, essays, and articles. She grew up in central Illinois and lives in Glendale.
Back to the top
---
Alex Bledsoe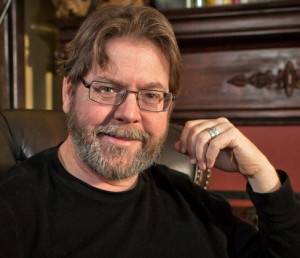 Alex Bledsoe grew up in West Tennessee an hour north of Graceland (home of Elvis) and twenty minutes from Nutbush (birthplace of Tina Turner). He has been a reporter, photographer, copy editor and door-to-door vacuum cleaner salesman.  He now lives in a Wisconsin town famous for trolls with his wife and three children, writes before six in the morning and tries to get his kids to act like they've been to town before. His books include the Tufa novels (most recently Wisp of a Thing), the Eddie LaCrosse series (most recently He Drank, and Saw the Spider) and his first collaboration, Sword Sisters, written with filmmaker Tara Cardinal.
Back to the top
---
Autumn Nicole Bradley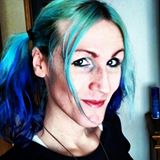 Autumn Nicole Bradley is a mercurial mixture of equal parts speculative fiction author, game creator, and biologist. An incorrigible polymath, her educational talks on transgender issues blend theory with practical advice on rethinking our ideas on gender on campus and in the workplace, and her spoken word performances swing lyrical sledgehammers to crack shells of ossified ignorance. Her Patreon-supported serial novel "Trash Romance" is available at http://trashmance.com. She dreams in digital, and lives in neon.
Back to the top
---
Kirstin Ruth Bratt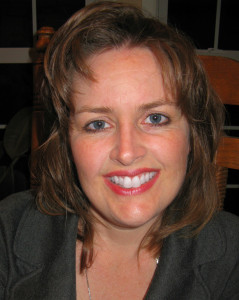 Kirstin Ruth Bratt will be reading from her chapbook  These Temples Are Not in Ruins: Poems from Mexico at this year's Festival. She is a second-generation American novelist and poet who delves into the literature of migrant history. Her Noematic Inquiry in the Mexico-US Borderlands follows a college student's experiences honing her literacy skills. In 2013, she won the Brainerd Writers Alliance fiction contest and was nominated for a Pushcart prize. Her novel, Moroccan Tales of Love and Disaster, is forthcoming from Dahlia Press.
Back to the top
---
Bronzeville Arts Ensemble
http://www.bronzevilleartsensemble.org/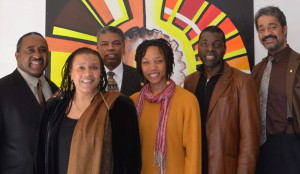 Bronzeville Arts Ensemble is a new theatre company in Milwaukee led by a group of veteran artists committed to the expansion and cultivation of Milwaukee's African American fine arts community. They hope to present and promote full seasons of theatre and of all related arts and literature. At the Festival they will use actual affidavits from "Freedom Summer" to powerfully recreate the struggle for civil rights in the Deep South of 1964.
The Bronzeville Arts Ensemble's performance is part of the Festival of Books' commemoration of the 50th anniversary of the Freedom Summer along with Risking Everything: A Freedom Summer Exhibit from the Wisconsin Historical Society and the "Civil Rights: Local & National" panel (Saturday, 3-4 PM), featuring  Michael Edmonds, Joseph Ellwanger, Paul Geenen, and Margaret (Peggy) Rozga.
Back to the top
---
Nickolas Butler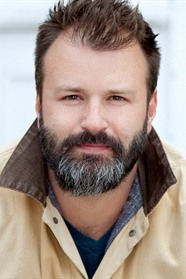 Nickolas Butler was born in Allentown, PA, raised in Eau Claire, WI, and educated at the University of Wisconsin-Madison and the University of Iowa Writer's Workshop.  His writing has appeared in: Ploughshares, Narrative, The Progressive, and many other publications.  Shotgun Lovesongs is his first novel, and it was the winner of both the Midwest Independent Booksellers Association and the Great Lakes Independent Booksellers Association Book of the Year.  Butler currently lives on 16 acres of land in rural Wisconsin, adjacent to a buffalo farm.  He is married with two children.
Back to the top
---
Kelly Cherry (Keynote Author)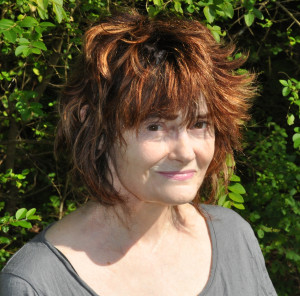 Kelly Cherry is Eudora Welty Professor Emerita in English and Evjue-Bascom Professor Emerita in the Humanities at the University of Wisconsin, Madison. She has published twenty-two books of fiction (novels, short stories), poetry, and nonfiction (memoir, essay, criticism), nine chapbooks, and translations of two classical plays. A reviewer describes her newest book, A Kind of Dream, as "a brilliant conclusion to a major extended work of imagination," and another says that "Cherry shows us ourselves and our world in surprising and beautiful ways."
Other recent titles include The Life and Death of Poetry: Poems,Vectors: J. Robert Oppenheimer: The Years Before the Bomb, The Woman Who, and On Women Writers & The Writing Life. Her short fiction has been reprinted in many publications and the awards and prizes she has received are too numerous to mention!
Cherry retired in 1999 and in retirement continues to hold her UW titles while also holding named chairs and distinguished writer positions at the University of Alabama Huntsville, Colgate University, Mercer University, Atlantic Center for the Arts, and Hollins University. She continues to give readings widely. She and her husband, Burke Davis III, live on a small farm in Virginia.
Back to the top
---
Kerry Crowley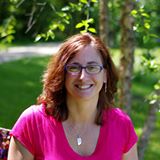 Kerry Crowley fell in love with writing in 7th grade, but foolishly believed the only way to make a living as a writer was as a reporter. She earned a degree in journalism with a minor in radio and television from the University of Wisconsin-Oshkosh in 1988. She worked as a reporter for Community Newspapers and the Waukesha Freeman for a time, but soon realized that wasn't a good fit. When she started her family, her dreams of writing were put on hold until a random conversation with her family led her to a character name she couldn't resist. Mucus Phlegmball was born and from there, her children helped her weave a gross, action-packed story that she hopes will appeal to young boys everywhere. She lives in Genesee, Wisconsin with her husband and two teenage sons, who she continues to rely on for inspiration. She joined AllWriters' Workplace and Workshop in 2009 and is also a member of the Society of Children's Book Writers and Illustrators. Snoogers Rule, Mammoths Drool: Introducing the Amazing Mucus Phlegmball is her first middle grade novel, which will be released as an e-book by MuseIt Young in Spring of 2015.
Back to the top
---
Timothy Dale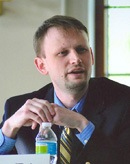 Timothy Dale is an assistant professor of political science at the University of Wisconsin–La Crosse. He teaches in the area of political philosophy, and his research interests include democratic theory, political messaging in popular culture, and the scholarship of teaching and learning. He is coeditor of the collections Homer Simpson Ponders Politics: Popular Culture as Political Theory (University Press of Kentucky, 2013) and Homer Simpson Marches on Washington: Dissent in American Popular Culture (University Press of Kentucky, 2010). He is also coauthor of Political Thinking, Political Theory, and Civil Society (Pearson, 2009). He is currently editing a collection on the philosophy of Jim Henson.
Back to the top
---
Jim Draeger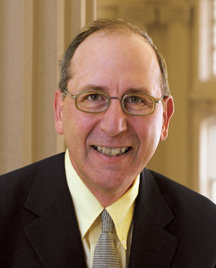 Jim Draeger is an architectural historian and the State Historic Preservation Officer at the Wisconsin Historical Society with more than twenty-five years of historic preservation experience. From roadside architecture to Northwoods resorts, Draeger celebrates the importance of ordinary buildings to our daily lives through his research, writing, and lectures.
He recently co-authored, with Mark Speltz, Bottoms Up: A Toast to Wisconsin's Historic Bars and Breweries. This book celebrates Wisconsin's taverns and the breweries that fueled them. Beginning with inns and saloons, it explores the rise of taverns and breweries, the effects of temperance and Prohibition, and attitudes about gender, ethnicity, and morality. It also includes a heady mix of such beer-related topics as ice harvesting, barrel making, bar games, Old-Fashioneds, bar fixtures, and the queen of the bootleggers.
Back to the top
---
Timothy J. Dunn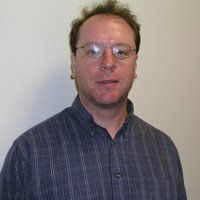 Timothy J. Dunn received his PhD from Rice University and is currently an associate professor of philosophy at UW Waukesha.  His research interests include philosophy and popular culture, theoretical and applied ethics, social and political philosophy, and philosophy and literature.  He recently co-authored a book with Professor Ellyn Lem on popular culture's portrayal of work-life balance issues.  He has also published several book chapters on philosophy and popular culture, including essays on Steven Spielberg's A.I. and terrorism and 24.  He is currently working on a paper on consumer ethics.
Back to top
---
Michael Edmonds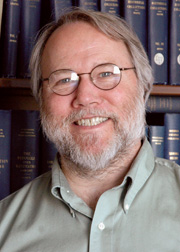 Michael Edmonds, deputy director of the Library-Archives division at the Wisconsin Historical Society, is a 1976 graduate of Harvard University. He earned an MS degree at Simmons College in 1979 and taught part-time at the University of Wisconsin-Madison from 1986-2011. The author of several articles and books, Michael has won national awards from the American Folklore Society and the American Association for State and Local History.
Since 1998 he has led the Society's efforts to share its manuscripts, rare books and other collections on the Web. Most recently, he designed its online archive of 35,000 documents about 1964's Mississippi Freedom Summer project. He also curated the traveling exhibit on display at the Festival and edited a book of eyewitness accounts, Risking Everything: A Freedom Summer Reader.
Michael Edmonds,  Joseph Ellwanger, Paul Geenen, and Margaret (Peggy) Rozga will speaking on the "Civil Rights: Local & National" panel (Saturday, 3-4 PM), which will commemorate the 50th anniversary of the Freedom Summer along with Risking Everything: A Freedom Summer Exhibit from the Wisconsin Historical Society and a performance by the Bronzeville Arts Ensemble.
Back to the top
---
 Susan Elbe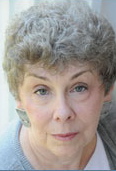 Susan Elbe is the author of The Map of What Happened, winner of the 2012 Backwaters Press Prize and the Jacar Press 2014 Julie Suk prize for the best book of poetry published by an independent press in 2013. She has one other full-length collection, Eden in the Rearview Mirror (Word Poetry), as well as two chapbooks, Where Good Swimmers Drown, winner of the 2011 Concrete Wolf Press Chapbook Prize, and Light Made from Nothing (Parallel Press).
Her poems have appeared or are forthcoming in many literary journals, including Blackbird, Crab Orchard Review, Diode, North American Review, Prairie Schooner, and online at Verse Daily. Susan also has work appearing or forthcoming in many anthologies, including A Face to Meet the Faces: An Anthology of Contemporary Persona Poems, eds. Oliver de la Paz and Stacey Lynn Brown (The University of Akron Press).
She won the 7th Annual Oneiros Press Broadside Competition and the 2006 Council for Wisconsin Writers' Lorine Niedecker Award, and has received residencies to Vermont Studio Center and Virginia Center for Creative Arts. Susan has previously served on the Council for Wisconsin Writers Board of Directors and on the Wisconsin Poet Laureate Commission.
Back to the top
---
Joseph W. Ellwanger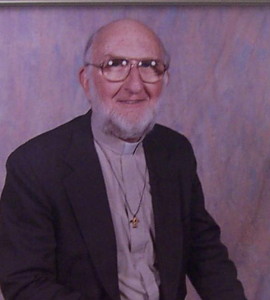 As pastor of St. Paul Lutheran Church, an African American congregation in Birmingham, Alabama, 1958-67, Joseph W. Ellwanger also participated in the civil rights demonstrations in Birmingham in 1963, and in Selma in 1965.  As pastor of Cross Lutheran Church in Milwaukee, 1967-2001, he led the urban congregation in the heart of the African American community, through several changes, including the development of significant youth programming, participation in the Sanctuary movement, inclusion of gay and lesbian members and celebration of their commitment ceremonies, development of a clinic serving uninsured persons, and major contributions to the launching and growth of an interfaith congregation-based organizing network called MICAH (Milwaukee Inner-city Congregations Allied for Hope).
In his retirement, Ellwanger worked as an organizer, 2002-2012, helping to organize congregations in several cities in Wisconsin, to work on justice issues locally and statewide.  He has also done volunteer ministry, since 2002, at Hephatha Lutheran Church, Milwaukee, an urban congregation not far from Cross Lutheran.
Joseph Ellwanger, Michael Edmonds, Paul Geenen, and Margaret (Peggy) Rozga will speaking on the "Civil Rights: Local & National" panel (Saturday, 3-4 PM), which will commemorate the 50th anniversary of the Freedom Summer along with Risking Everything: A Freedom Summer Exhibit from the Wisconsin Historical Society and a performance by the Bronzeville Arts Ensemble.
Back to the top
---
Kathleen Ernst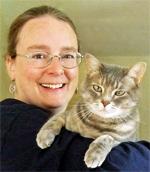 Kathleen Ernst is a social historian, educator, and author with more than one and a half million copies of her books sold.  She worked at Old World Wisconsin as lead interpreter, and curator of interpretation and collections, from 1982 through 1994.  Her experiences at the historic site inspired the Chloe Ellefson Historic Sites mystery series for adults.  She has written many historical novels for young readers, as well as television scripts, poetry, and essays.
Kathleen's first nonfiction title, Too Afraid to Cry:  Maryland Civilians in the Antietam Campaign, was featured on C-Span, and she's written a book about the pioneer experience for the Wisconsin Historical Society press.  She has a Masters Degree in History Education and Writing from Antioch University, where her self-designed program focused on nontraditional methods of teaching and learning history.
Honors for Kathleen's work include six fiction awards from the Council for Wisconsin Writers, a Children's Literature Award from the Society of Midland Authors, the Flora MacDonald Award from St. Andrews University, a WILLA Finalist Award, Edgar and Agatha Award nominations, and an Emmy.
Back to the top
---
Ron Faiola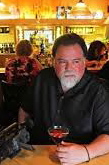 Ron Faiola got his start in the food service industry as a teenager and continued as he made his way through film school at the University of Wisconsin-Milwaukee. Faiola was a video specialist for a Milwaukee law firm before starting his own production company, Push Button Gadget Inc. In 2009, he produced and directed Fish Fry Night Milwaukee, a documentary about the popular Wisconsin tradition of the Friday night fish fry. His follow-up, Wisconsin Supper Clubs: An Old Fashioned Experience (2011), showcased the unique locations, food and atmosphere of 14 supper clubs around the state. Wisconsin Supper Clubs has appeared on PBS stations nationwide and earned mentions in such newspapers as the New York Times, the Chicago Tribune, the Washington Post, and the Milwaukee Journal Sentinel as well as other print and web-based media around the United States.
His first book, named after the Wisconsin Supper Clubs documentary was released in April of 2013. Published by Agate/Midway, Faiola visits 50 supper clubs around the state. Currently in its 5th printing the book has garnered enthusiastic interest from the media and supper club fans around the US.
Back to the top
---
 Joe Foy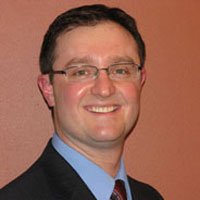 Joe Foy is UW-Waukesha's Associate Dean, a political science professor, and an author of many books and essays that demonstrate how popular culture can influence political agendas and create shifts in values and ideals. He has been an invited contributor to The New York Times and a frequent guest on Wisconsin Public Radio. At this year's Festival of Books he will be part of panel discussions on "Philosophy for Everyone" and on the work of Joss Whedon, the creator of the television series "Buffy the Vampire Slayer."
Back to the top
---
Max Garland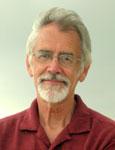 Max Garland is a former rural letter carrier and author of The Postal Confessions, winner of the Juniper Prize, and Hunger Wide as Heaven, which won the Cleveland State Poetry Center Open Competition, as well as a chapbook Apparition. His work has appeared in Poetry, New England Review, Gettysburg Review, Best American Short Stories, and other journals and anthologies. He has received a NEA Fellowship for Poetry, Michener Fiction Fellowship, a Bush Literary Fellowship, the Tara Short Fiction Prize, and fellowships from the Wisconsin Arts Board in both poetry and fiction. He lives and teaches in Eau Claire, and is the Poet Laureate of Wisconsin.
Back to the top
---
Paul Geenen

Paul Geenen is an entrepreneur, a community activist, an author and a grandfather of eight. He is the author of Milwaukee's Bronzeville: 1900-1950, Schusters and Gimbels: Milwaukee's Beloved Department Stores, Sherman Park: a Legacy of Diversity in Milwaukee and Civil Rights Activism in Milwaukee: South Side Struggles in the '60s and '70s.
His diverse family moved to Milwaukee in 1976 where he and his wife became involved in Sherman Park Community Association. In 1990 he and his partner started their own company, Galaxy Data, which provided high speed backbones to Midwest companies with large data networks. In 1999, Geenen sold his share of the company to his partner and retired.
Currently he is the Organizing for Action Chapter lead for SE Wisconsin, working on comprehensive immigration reform, universal background checks for all gun purchases, starting the conversation on climate change and raising the minimum wage. He also volunteers with Big Brothers Big Sisters and is a mentor for a 9 year old boy.
Paul Geenen, Michael Edmonds,  Joseph Ellwanger, and Margaret (Peggy) Rozga will speaking on the "Civil Rights: Local & National" panel  (Saturday, 3-4 PM), which will commemorate the 50th anniversary of the Freedom Summer along with Risking Everything: A Freedom Summer Exhibit from the Wisconsin Historical Society and a performance by the Bronzeville Arts Ensemble.
Back to the top
---
Kathie Giorgio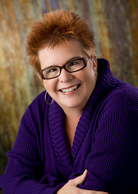 Kathie Giorgio's fourth book, a novel titled Rise From The River, will be released on March 1, 2015.  Her first three books included two novels, The Home For Wayward Clocks and Learning To Tell (A Life)Time, and a short story collection, Enlarged Hearts. Lifetime debuted to a standing-room only audience of over 200 people at the 2013 Southeast Wisconsin Festival of Books, where Kathie was the welcoming Keynote. Kathie's stories and poems have appeared in over 100 literary magazines. She is the director/founder of AllWriters' Workplace & Workshop.
Back to the top
---
Michael Giorgio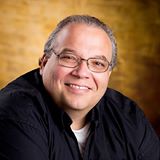 Michael Giorgio lives in Waukesha, Wisconsin, with his wife, author Kathie Giorgio, daughter Olivia, and an assortment of dogs, cats, and fish. His debut novel, Justice Comes Home, was published in August by Black Rose Writing. Giorgio's short fiction has appeared internationally in The Strand, Mammoth Book of Tales from the Road, Mystery Time, Aftermath: Stories of Secrets and Consequences; Tales from the Cash Register and many other magazines and anthologies. His fully-dramatized audio plays have been produced in San Francisco, Newark, Pasadena, and other media markets, and he has had creative nonfiction and poetry published as well. In addition to writing, he is a creative writing instructor for AllWriters' Workplace & Workshop, both in their Waukesha studio and online, and is an active member of the Mystery Writers of America.
Back to the top
---
Sandy Goldsworthy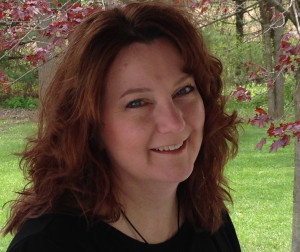 Sandy Goldsworthy is the YA/NA author of the Afterworld Saga. Aftermath, book one in the series, is scheduled for release December 2, 2014 by Clean Teen Publishing. Sandy's interest in writing began at a young age. Her high school teacher encouraged Sandy to be more descriptive in her words, spawning Sandy's passion to put pen to paper. When not writing, Sandy enjoys reading, traveling and spending time with her family. She resides in Wales, Wisconsin, with her husband and two children.
Back to the top
---
Jacob M. Held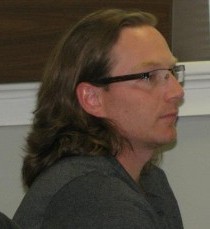 Jacob M. Held is Associate Professor of Philosophy at the University of Central Arkansas. He grew up in Racine, Wisconsin and received his B.S from UW-Madison, MA from UW-Milwaukee, and PhD from Marquette University. He specializes in legal philosophy, 19th century German philosophy, and Applied Ethics. He has published academic articles on the 8th amendment, the philosophy of punishment, euthanasia, gay marriage, and Marx. His most recent publications include: Roald Dahl and Philosophy (Rowman and Littlefield, 2014), The Philosophy of Pornography (Rowman and Littlefield, 2014) and Philosophy and Terry Pratchett (Palgrave MacMillan forthcoming).
Back to the top
---
Craig Hurst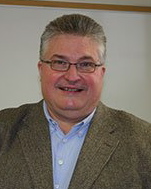 Craig Hurst, long-time UW-Waukesha music professor, will add a lively note to the Festival with his Windy Hill Brass. This music group, he says, functions to educate, entertain and extend the community outreach mission of the University of Wisconsin Colleges. Members are people "who love music and love to make it part of their life." The Brass has performed in many community venues including nursing homes, Friday Night Live, farmers markets, and lots of churches.
Back to the top
---
Jeanette Hurt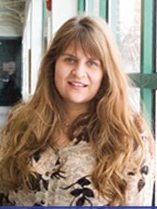 Jeanette Hurt has tasted all of Wisconsin's artisan cheeses and many international cheeses as well. She's biked across the Loire Valley in France and by the sea in Tuscany – on deadline and to her editor's desired specifications! As a result, she is an award-winning writer and author, specializing in food, wine, and travel. A recent book is The Complete Idiot's Guide to Sausage-Making, co-authored with Jeff King. She also blogs for online M Magazine about living "la vida gourmet."
Back to the top
---
Scott Jacobs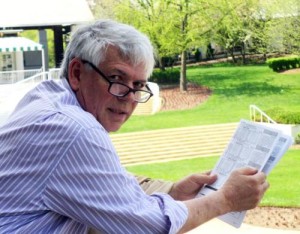 Scott Jacobs is a journalist, filmmaker and author of five books. A native of Elm Grove, he went to high school in Hartland and started his journalistic career as a reporter for The Milwaukee Sentinel. He went on to work for The Chicago Sun-Times and has written for Slate, Chicago and Milwaukee magazines.
In 1976, he left the newspaper on a leave of absence to pursue video journalism, founding both the Center for New Television and IPA, The Editing House, a post-production facility for independent producers. His own work includes documentaries for PBS and A&E and three presidential campaign books written under the pseudonym Stump Connolly, chief political correspondent of The Week Behind.  Famous Ski Hills in Wisconsin (And Other Delusions) is his second collection of humorous essays. His earlier story collection Never Leave Your Block about his neighbors in Chicago's Bucktown community won a 2012 Mom's Choice Award for adult non-fiction.
Back to the top
---
Dasha Kelly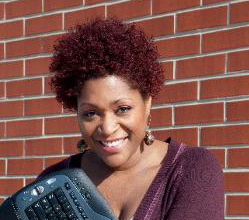 Dasha Kelly wields her words and wonder as tools for building inspiration and communities.  An accomplished writer, artist and social entrepreneur, Dasha travels the country as a keynote speaker, teaching artist, workshop facilitator and performance artist. She founded an arts program for young people called Still Waters Collective, which utilizes creative writing and spoken word to shape confidence and leadership. Among her many publications are a new story collection, Call It Forth, while her second novel, Almost Crimson, will be published in spring 2015.
Back to the top
---
Jesse Lee Kercheval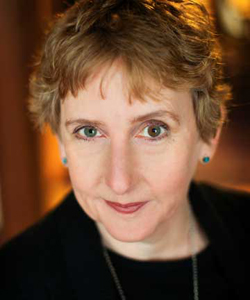 Jesse Lee Kercheval was born in France, but grew up in Florida. She is the author of 14 books of poetry, fiction and nonfiction including Space, a memoir about growing up in Florida during the moon race which won an Alex Award from the American Library Association; the novel My Life as a Silent Movie; the poetry collection Cinema Muto, winner of a Crab Orchard Open Selection Award; The Alice Stories, winner of the Prairie Schooner Fiction Book Prize;the poetry collectionDog Angel and the story collection The Dogeater, winner of the Associated Writing Programs Award for Fiction. Her book-length Spanish language poem in Torres was published this fall in Uruguay by Editorial Yaugaru. She is also a translator, specializing in Uruguayan poetry. Her translation of Circe Maia have appeared in The New Yorker, the American Poetry Review, Agni, andthe Gettysburg Review among other magazines. She is the editor of América invertida: an anthology of younger Uruguayan poets which is forthcoming from the University of New Mexico Press. She is currently the Zona Gale Professor of English at the University of Wisconsin and divides her time between Madison, Wisconsin and Montevideo, Uruguay.
Back to the top
---
Jennifer Rude Klett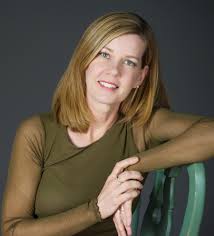 A former newspaper reporter and Mass Communications/Journalism graduate of the University Of Wisconsin-Milwaukee, Jennifer Rude Klett has written a timely nonfiction book about World War I entitled Alamo Doughboy: Marching Into The Heart Of Kaiser's Germany During World War I.
Jennifer is a promoter of reading, books, libraries, and history. She is the mother of two sons who are of draft age, which gave her a valuable perspective when writing. One prominent World War I blogger wrote that Alamo Doughboy is a "captivating story starting with life on the farm in Minnesota" and "the narration is like talking to a friend over a steaming cup of coffee on a cold winter night."
Back to the top
---
Dean Kowalski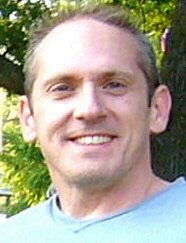 Dean Kowalski, UW-Waukesha philosophy professor and 2014 Festival of Books Program Committee Chair, has authored, edited, or co-edited six books, each with some connection to popular culture and philosophy. His Moral Theory at the Movies, for example, uses film summaries and classical philosophical texts to draw students into applied ethical theory. At this year's Festival he will be part of a panel discussion on the work of Joss Whedon, best known as the creator of the popular television series Buffy the Vampire Slayer.
Back to the top
---
Nicolas Lampert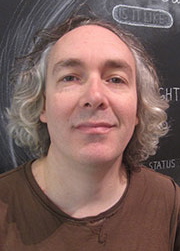 Nicolas Lampert is a Milwaukee-based interdisciplinary artist and author whose work focuses on themes of social justice and ecology. His artwork is in the permanent collections of the Museum of Modern Art and the Milwaukee Art Museum, among others. Collectively, he works with two groups: the Justseeds Artists' Cooperative—a worker-owned printmaking cooperative of twenty-five artists in North America that formed in 2007 and ReciproCity—a mobile experimental cultural center that focuses on urban agricultural projects and community activism in Milwaukee and beyond. Lampert's past work includes collaborating as an artist on actions with TAMMS Year Ten, IVAW, and the Chicago chapter of the Rain Forest Action Network. His first book A People's Art History of the United States: 250 Years of Activist Art and Artists Working in Social Justice Movements was published by The New Press in 2013 and is part of the People's History Series edited by Howard Zinn. Lampert is a full-time faculty member (academic staff appointment) in the Department of Art and Design at the University of Wisconsin-Milwaukee with a joint appointment in Printmaking and Writing and Critical Thinking.
Back to the top
---
Jim Landwehr

Jim Landwehr enjoys writing creative non-fiction, fiction, and poetry. His first book, Dirty Shirt: A Boundary Waters Memoir was published by eLectio Publishing in June of 2014. He has non-fiction stories published in Neutrons/Protons, Parody Magazine, Boundary Waters Journal, Forge Journal and MidWest Outdoors Magazine. His poetry has been featured in Verse Wisconsin, Torrid Literature Journal, Echoes Poetry Journal, Wisconsin People and Ideas Magazine, the Wisconsin Poets Calendar, Off the Coast Poetry Journal, Heavy Bear, and many others. He also has a fiction story published on the Free Zombie Fiction Blog. Jim lives and works in Waukesha, Wisconsin with his wife Donna, and their two children Sarah and Ben. Jim works as a Geographic Information Systems Analyst for the Waukesha County Department of Parks and Land Use.
Back to the top
---
Kristin LaTour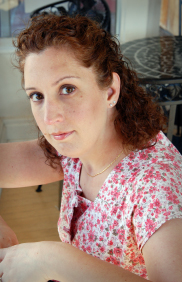 Kristin LaTour's first full-length collection, What Will Keep Me Alive, is forthcoming from Sundress Publications in 2015. Her third chapbook is Agoraphobia, from Dancing Girl Press (2013) which followed a small press publications of Blood (2007) and Town Limits: Red Beaver Lake, Minnesota (2009); both publishers are now defunct. Her poetry has appeared in journals such as Fifth Wednesday, Cider Press Review, Escape into Life and Massachusetts Review and in the anthology Obsession: Sestinas in the 21st Century. She started the press Little Bird Publishing to create chapbooks as fundraisers for causes. The first chap was for musician Jon Dee Graham, and the second Turn Up the Volume to benefit the First Amendment Protection Fund. The chapbooks raised monies between $3,000 and $2,000 respectively. She is a professor of English at Joliet Jr. College and lives in Aurora, IL with her writer husband, a lovebird, and two dogitos.
Back to the top
---
Stephen Laubach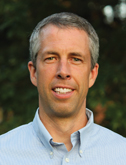 Stephen Laubach is a sixth generation Wisconsinite who grew up in Milwaukee near the shores of Lake Michigan. He is the author of Living a Land Ethic: A History of Cooperative Conservation on the Leopold Memorial Reserve, which highlights private landowner efforts to conserve the landscape around Aldo Leopold's shack starting in 1967. Steve works for the Earth Partnership for Schools (EPS) program at the University of Wisconsin-Madison Arboretum. Inspired by the Arboretum's rich history as "the birthplace of ecological restoration," EPS promotes native habitats on schoolyards and nearby areas in the form of rain gardens, prairies, and woodlands.
From 2000-2007, Steve taught biology and environmental studies at Aldo Leopold's high school alma mater, the Lawrenceville School in New Jersey. There he provided opportunities for field learning in diverse locations, including the New Jersey Pine Barrens, the Leopold Memorial Reserve, and Costa Rica. Prior to Lawrenceville, he spent sixteen months doing conservation work in Costa Rica.
Steve received his B.A. (1992) in Biology from Swarthmore College. He holds an M.S. (2000) in Conservation Biology and Sustainable Development and a Ph.D. (2013) in Environmental Studies and Science Education, both from the UW-Madison. Steve and his wife Nina and two children live in Madison.
Back to the top
---
Ellyn Lem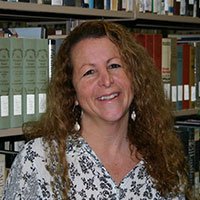 Ellyn Lem is an associate professor of English at UW-Waukesha where she teaches a variety of literature courses on diverse topics like death in literature and young adult novels.  Ellyn also is the advisor to student veterans on campus and directs the campus Honors program and Odyssey Project.  Her scholarly work has appeared in a number of anthologies, including a critical essay collection on The Hunger Games, and previously, an anthology on the book-film, Like Water for Chocolate.   The Work-Family Debate in Popular Culture: Can Women and Men "Have it All"? comes from a series of  talks at the national Pop Culture Association Conferences.  She is thrilled that former State Department Director of Policy Anne-Marie Slaughter authored the Forward to this co-written book with her colleague and collaborator Philosophy Professor Tim Dunn. Back to the top
---
Patty Loew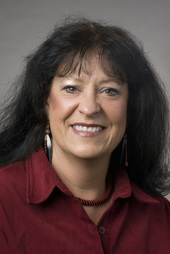 Patty Loew, Ph.D., is a professor in the University of Wisconsin-Madison Department of Life Sciences Communication, documentary producer, and former broadcast journalist in public and commercial television. A member of the Bad River Band of Lake Superior Ojibwe, Dr. Loew is the award-winning author of Indian Nations of Wisconsin: Histories of Endurance and Renewal, which won the Wisconsin Library Association's 2002 Outstanding Book Award, and Native People of Wisconsin, which won the 2003 Best Juvenile Non-fiction Award from the Wisconsin Writers Council. A second edition of Indian Nationswas published in summer 2013. Her newest book, Seventh Generation Earth Ethics, is a collection of biographies of Native American environmental leaders in Wisconsin, and royalites from this book go to support the scholarship fund of the Wisconsin Indian Education Association. Loew has produced many documentaries for public and commercial television, including the award-winning Way of the Warrior, which aired nationally on PBS in 2007.
Back to the top
---
Pilar Melero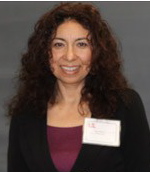 Pilar Melero, PhD, is a professor of Spanish, Chican@ and U.S. Latin@ literature at the University of Wisconsin-Whitewater. She was born in Mexico and moved to Waukesha, Wisconsin at the age of 15, with her parents. She has published two books, From Mythic Rocks: Voces del Mapláis, a book of short stories written in English and Spanish; and La Casa de Esperanza: A History, highlighting the Latino presence in Waukesha, Wisconsin. Her new book, Desde las faldas de la madre: Motherhood as an Affective/Effective Discursive Space, is scheduled for publication in 2015. Her academic articles have appeared in journals such as Identidades (Universidad de Puerto Rico, San Juan, Puerto Rico), Recovering the U.S. Hispanic Literary Heritage (Arte Público Press, Houston), and Ventana abierta (University of California, Santa Barbara). Her poetry and short fiction has been published in journals in the U.S., including Nimrod (University of Tulsa), Puentes (Texas A&M), Ventana abierta (University of California, Santa Barbara), and Arenas Blancas (New Mexico State University), among others. She worked as a reporter and editor for the Waukesha Freeman, and served as a columnist for the Milwaukee Journal Sentinel. She graduated from Waukesha South High School and has two children, Isabella and David.
Back to the top
---
Amy Abugo Ongiri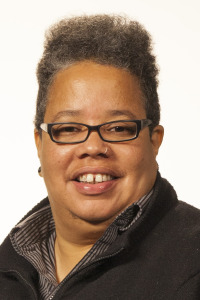 Amy Abugo Ongiri is the Jill Beck Chair of Film Studies at Lawrence University. Her work examines the intersections of race, gender, sexuality and visual culture. Her book Spectacular Blackness: The Cultural Politics of the Black Power Movement and the Search for a Black Aesthetic, explores the place of culture in Black Power politics of the 1960s and 70s. She previously taught film history, African cinema, and Asian American film courses at the University of Florida. She earned a PhD from Cornell University in 2000, and was a fellow at Duke University's John Hope Franklin Center for International and Interdisciplinary Study in 2001-2002. Her work has been published in College Literature, Camera Obscura, Black Filmmaker, Nka: The Journal of Contemporary African Art, and Race-ing Representation: Voice, History, and Sexuality.
Back to the top
---
Michael Perry (Keynote Author)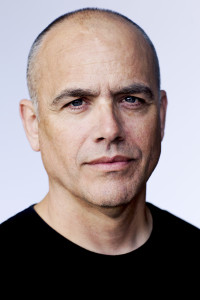 Michael Perry is a New York Times bestselling author, humorist and radio show host from New Auburn, Wisconsin. His bestselling memoirs include Population 485, Truck: A Love Story, Coop, and Visiting Tom. Raised on a small Midwestern dairy farm, Perry put himself through nursing school while working on a ranch in Wyoming, then wound up writing by happy accident. He lives with his wife and two daughters in rural Wisconsin, where he serves on the local volunteer fire and rescue service and is an amateur pig farmer. He hosts the nationally-syndicated Tent Show Radio, performs widely as a humorist, and tours with his band the Long Beds (currently recording their third album for Amble Down Records). He has recorded three live humor albums including Never Stand Behind A Sneezing Cow and The Clodhopper Monologues, has a Young Adult novel, The Scavengers, coming out in September.
Back to the top
---
Diana M. Pho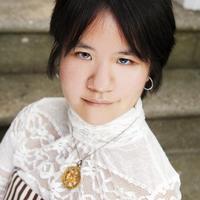 Diana M. Pho (also known as Ay-leen the Peacemaker) is a scholar, activist, performer, and general rabble-rouser. She is best-known for running Beyond Victoriana, an award-winning, US-based blog on multicultural steampunk, and the oldest-existing blog on this topic. For several years, she has traveled the country as a professional convention speaker about social justice issues and fandom. Her published work can be found in Steampunk Magazine: Issues 1 – 7, Fashion Talks: Undressing the Power of Style, Steaming into a Victorian Future, the Journal of Victorian Culture Online, Overland magazine, and The Anatomy of Steampunk. She also has work that will be featured in the forthcoming books Steampunk World, edited by Sarah Hans, Like Clockwork, edited by Professors Brian Croxall and Rachel Bowser, and The Steampunk User's Manual by Jeff Vandermeer and Desirina Boskovich. She has been interviewed about steampunk and its evolving subculture for many media outlets, including BBC America, the Travel Channel, HGTV, and the Science Channel; the websites Airship Ambassador, Racialicious, and NerdCaliber; and the books The Steampunk Bible, Steampunk: Reloaded, and The WisCon Chronicles Vol 5. Diana currently lives and works in New York City as an editor at Tor Books & blogs for Tor.com.
Back to the top
---
The Poetry People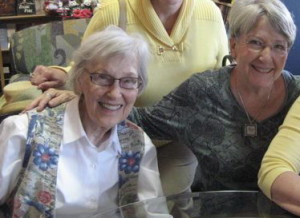 The Poetry People have been writing and reading together for over ten years.  They started out as part of a poetry workshop in UW-Waukesha's Continuing Education program and were guided for many years by the late Dr. Phil Zweifel.  Their poems are drawn, as they say, from "memories of laughter and tears," from "politics, inner city schools, and cosmic wonder," and from "an awe of the world of nature." They have presented their poetry in the midst of enthusiastic acclaim at previous Festivals of Books as well as at Martha Merrell's Bookstore, the Waukesha Public Library, and as a benefit for The Women's Center of Waukesha. Several of their members have published chap books; many are members of the Wisconsin Fellowship of Poets; almost all have had poems published in publications such as "Verse Wisconsin," "Your Daily Poem," "New Verse News," and more.
Paula Anderson
Paula Anderson writes in the Delafield area and is part of the writing group The Stone Kettle Poets as well as The Poetry People. She has published Echoes Poetry Journal and is currently working on a poetry anthology. Anderson is the co-editor for the 2014 Wisconsin Poet's Calendar.
Richard Bailey
Richard Bailey resides in Hartland with one wife, three children, one rabbit, a dog, and five chickens. He began writing as a teenager and recently published in Echoes.
Mary Jo Balistreri
Mary Jo Balistreri resides in both Wisconsin and Florida where poetry has become a passionate life source and a way of expressing the joy of being alive. She touches on aspects that are familiar to all of us: family, music, art, loss. She has published numerous poems. Her books are Joy in the Morning, Gathering the Harvest, and Best Brothers.
Lauren Gordon
Lauren Gordon is the Pushcart Prize nominated author of Meaningful Fingers (Finishing Line Press), Keen (Horse Less Press), and Generalizations about Spines (Yellow Flag Press).
Jolene Hansen
Jolene Hansen lives in Pewaukee where she tends her wild garden and tries to capture what she sees and feels in art and poetry.
Janet Leahy
Janet Leahy is a member of the Wisconsin Fellowship of Poetry and participates in the Monday evening poetry sessions at UW-Waukesha. She has two collections of poetry, The Storm, Poems of War, Iraq, and Not My Mother's Classroom. 
Her poems appear on-line at yourdailypoem.com and at newversenews.com.
 Her work is published in the Wisconsin Poets' Calendar and in regional journals and anthologies. She has participated in several ekphrastic poetry exhibitions.
Tim Niese
Tim Niese is a full-time caretaker of two boys and two cats in West Allis. He holds a BA and MA in English from Marquette University, and works as a math and English tutor. He enjoys painting, drawing and writing in his free time.
Kathleen Phillips
Katy Phillips is a former teacher, present wife, parent and grandparent. She now lives in downtown Milwaukee after 35 years of living and writing in Waukesha. She meets with the Hartford Avenue Poets and still keeps in touch with her poetry roots in Waukesha. She reports that the muse is alive and well in the city: "I find Milwaukee is never at a loss for words. All I have to do is snatch them up."
Paula Schulz
Paula Schulz has been published on Your Daily Poem and has received recognition for her poems Prayer of the Garden Snake and Winter Haiku. Her poem "Newspaper Horoscope: Taurus, Cancer" was published in the WFOP's Spring 2013 Museletter. A former teacher, Schulz lives with her husband Greg in Slinger and cares for her grandchildren Jake and Nate. According to Schulz life is never dull.
Virginia Scholtz
Virginia Scholtz likes to spend time outdoors in the garden or on nature trails. She writes when the idea strikes and the paper's at hand. She is semi-retired from nursing and lives with her family in Brookfield. Her poems have been published in Wisconsin Trails, Your Daily Poem, and the WFOP's Museletter.
Jessica Slavin
Jessica Slavin is a lawyer, Quaker, parent, and poet, all at once and not in that or any order. She lives in Waukesha, Wisconsin.
---
Nanci Rathbun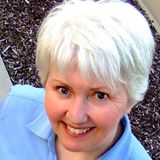 Nanci Rathbun retired early from a career at AT&T to pursue her dream of writing. A short story with a romantic theme, "What's in a Name?," was published in Woman's World magazine. She wanted to focus on the kind of book she loves to read – the mystery. Her first novel, Truth Kills: An Angelina Bonaparte Mystery, is now available in both paperback and ebook formats. The second in the series, Cash Kills, will be out in 2014. Number three is in the planning stages, with a working title of Deception Kills.
Nanci is an Army brat with longtime roots in Wisconsin. She's currently investigating a move to be closer to her granddaughters – oh, and their parents. No matter where she lives, she will always be a Packers fan.
Back to the top
---
Victor Raymond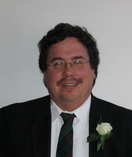 Victor Raymond, PhD, is a sociologist, activist, community organizer, and writer. He teaches at Madison College and is the chair of the Wisconsin Bisexual/Pansexual Speakers Bureau. His research interests include civil society, the study of intentional communities, and the dynamics of gender and sexuality. In 2013 he collaborated in founding BECAUSE, which is Wisconsin's advocacy organization for non-monosexual individuals. He is also a former national coordinator for BiNet USA, and a vice-chair for the Minnesota American Indian AIDS Task Force (now the Indigenous People's Task Force). He is a member of the Rosebud Sioux tribe.
Back to the top
---
Kelly Risser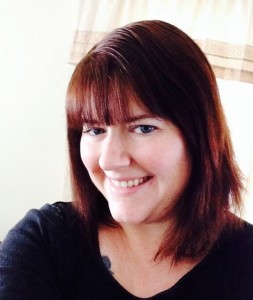 Kelly Risser knew at a young age what she wanted to be when she grew up. Unfortunately, Fairytale Princess was not a lucrative career. Leaving the castle and wand behind, she entered the world of creative business writing where she worked in advertising, marketing, and training at various companies. Currently, she works full time as an eLearning Instructional Designer, fitting her creative writing into the evenings and weekends.
She's often found lamenting, "It's hard to write when there are so many good books to read"" So, when she's not immersed in the middle of someone else's fantasy world, she's busy creating one of her own. This world is introduced in her first novel, Never Forgotten, and visited further in her second novel, Current Impressions.
Kelly lives in Wisconsin with her husband and two children. They share their home with Clyde the Whoodle and a school of fish.
Back to the top
---
Peter Roller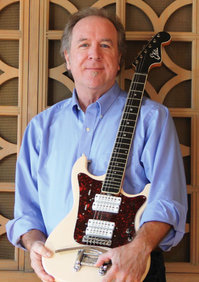 Peter Roller, chair of the music department at Alverno College with a PhD in ethnomusicology, traces the changes in garage rock in Milwaukee from the 50's through the 90's in his new book, Milwaukee Garage Bands: Generations of Grassroots Rock. He hopes readers may be inspired to track down recordings by bands mentioned in the book or even start their own garage bands to perpetuate Milwaukee's contribution to the genre. "This needed to be represented," he said, "and Milwaukee is perfect Anytown USA."
Back to the top
---
Margaret (Peggy) Rozga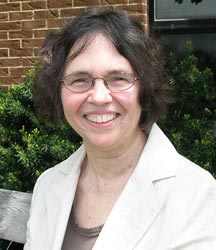 Margaret (Peggy) Rozga is a civil rights activist, poet, playwright, UW-Waukesha Emerita professor and the author of Though I Haven't Been to Baghdad, 200 Nights and One Day and the forthcoming Justice Freedom Herbs. She is a sought-after speaker and her award-winning books, essays, and poetry are widely published.When asked how her ideas from one realm influence another she replied, "The short and simple answer is probably that both activism and creative writing involve seeing, being aware beyond the obvious, being aware of particular points, particular kinds of things. Both involve dogged determination to get something right."
Peggy Rozga, Michael Edmonds, Joseph Ellwanger, and Paul Geenen will speaking on the "Civil Rights: Local & National" panel (Saturday, 3-4 PM), which will commemorate the 50th anniversary of the Freedom Summer along with Risking Everything: A Freedom Summer Exhibit from the Wisconsin Historical Society and a performance by the Bronzeville Arts Ensemble.
Back to the top
---
Eva Augustin Rumpf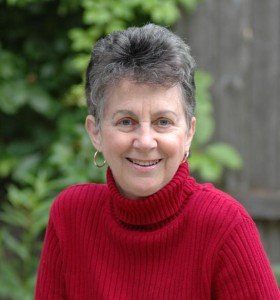 Eva Augustin Rumpf is the author of the historic novel In Liberty's Name, which is set during the French and Haitian revolutions. The novel was inspired by the lives of her French ancestors, who fled both conflicts and settled in New Orleans in 1809. Eva also authored the memoir Reclamation: Memories from a New Orleans Girlhood and the satiric novel Prot U. She holds a BA in English from Elmhurst College and an MA in journalism from Marquette University.
Eva taught journalism and advised student media at Marquette University and Texas Christian University. She has also worked as an English teacher, newspaper reporter, publications editor, mayoral staff aide and public relations/marketing executive. She has published hundreds of newspaper and magazine articles, and several of her essays and articles have been syndicated nationally.
Born and raised in New Orleans, Eva currently lives in Milwaukee with her husband, Bill, and their two cats. They have four adult children and five grandchildren. She continues to write, edit and teach writing workshops.
Back to the top
---
Adam Schrager

Adam Schrager runs the Investigative unit at WISC-TV, the CBS affiliate in Madison, Wisconsin. Before that, he covered politics for more than 20 years, most recently at Wisconsin Public Television and at KUSA-TV in
His most recent book, The Sixteenth Rail: The Evidence, The Scientist and The Lindbergh Kidnapping was named by NPR's Science Friday as one of its best books of 2013. The story profiles Arthur Koehler, a mild-mannered government scientist who traced the wood in the ladder used to kidnap Charles A. Lindbergh, Jr. to Bruno Hauptmann's attic. Schrager's first book was The Principled Politician, a biography of former Colorado Gov. Ralph Carr (R-Colorado) whose stand on behalf of Japanese Americans after Pearl Harbor would cost him his political career. His second book was The Blueprint: How the Democrats Won Colorado (and Why Republicans Everywhere Should Care), co-authored with Rob Witwer, and he has just finished Tall Paul, a biography of former Arizona governor and senator Paul Fannin.
In his journalism career, Schrager has won numerous accolades, including nearly 30 Emmy awards. He taught journalism at the University of Denver and at Marquette University for a number of years and has conducted dozens of seminars on the impact of the media on politics. Schrager has an undergraduate degree in history from the University of Michigan and a graduate degree in broadcast journalism from Northwestern University.
Back to the top
---
Mary-Liz Shaw

Mary-Liz Shaw is a longtime journalist and writer, a dedicated reader and a devout culinary experimenter. She started a column about books and food, "A Literal Feast," for the Milwaukee Journal Sentinel because she noticed that many writers seem to find food as interesting as she does. Mary-Liz now works as a copy editor for Reader's Digest, but she continues to explore culinary and literary landscapes in her own fiction.
Shaw has a BA in English Literature from the University of Toronto and an MFA in children's writing from Hollins University in Roanoke, Virginia. Her short stories have appeared in Alimentum, a literary food journal, Cicada, a bi-monthly journal for young adults, and in the collection, Anthology: Realistic Fiction from Cicada. She is currently at work on two novels. Mary-Liz is Canadian, which explains her funny accent.
Back to the top
---
Patricia Skalka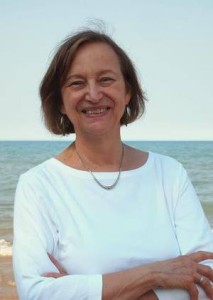 Patricia Skalka of Chicago is a lifelong reader and writer who turned to fiction following a successful career in nonfiction. Her many credits include Staff Writer for Reader's Digest, magazine editor, freelancer, ghost writer, writing instructor and book reviewer. Death Stalks Door County marks her fiction debut, and, as one reviewer notes, "Who would have guessed that so many dark secrets and sinister deeds lurk beneath the surface of Door County's idyllic communities? A very satisfying read, and the arrival of a fresh, talented voice."
Back to the top
---
Molly Snyder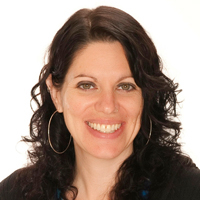 Molly Snyder started keeping a diary when she was four and published her first poem at age ten called "The Unicorn." Today, she writes less about mythical creatures and more about Milwaukee people and places. She is a senior writer at OnMilwaukee.com, and telling people's stories is her passion. When she was chosen to serve as last year's Narrator-in-Residence at the Pfister Hotel she remarked, "The position combines the things that matter to me the most: writing, Milwaukee, and human connection." She and Stephanie Barenz, the Pfister's Artist-in Residence, have published a book, The Carriers, which was their most involved collaborative project. Snyder is a lifelong resident of Milwaukee and lives in the Walker's Point neighborhood with her partner and their three children.
Back to the top
---
Angela Sorby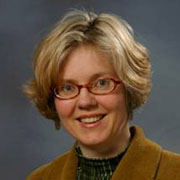 Angela Sorby is the author of three poetry collections: Distance Learning (New Issues Press, 1998); Bird Skin Coat (University of Wisconsin Press, 2009); and The Sleeve Waves (University of Wisconsin Press, 2014). She has also written a critical book, Schoolroom Poets (UPNE, 2005) and, with Karen Kilcup, co-edited an anthology of nineteenth-century children's poetry, Over the River and Through the Wood (Johns Hopkins University Press, 2013). Her recent awards include the Felix Pollak Prize, the Brittingham Prize, the Lorine Niedecker Prize, and a Fulbright fellowship. She teaches in the English Department at Marquette University and lives in Milwaukee with her husband and three children.
Back to the top
---
James B. South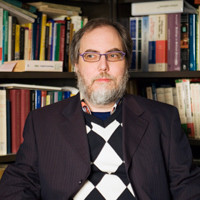 James B. South is Associate Professor of Philosophy at Marquette University, where he has taught for 20 years. He edited Buffy the Vampire Slayer and Philosophy (2003) and co-edited James Bond and Philosophy (2006), Buffy Goes Dark (2009), Mad Men and Philosophy (2010) and the forthcoming Philosophy and Terry Pratchett (2014). In addition, he has written essays on movies, comic books, popular music, and other television shows. He also has published extensively in late medieval and renaissance philosophy, where he focuses on 15th and 16th century Aristotelianism. He is also the editor of the international journal Philosophy and Theology. He and his wife, Kelly Wilson, live in an eclectically decorated loft in downtown Milwaukee along with four cats.
Back to the top
---
Mark Speltz

Mark Speltz is a senior historian at American Girl and recently completed a master's degree in public history at UW–Milwaukee. He previously worked as an independent researcher on exhibits for museums, including the Ellis Island Immigration Museum, and has written several articles for the Wisconsin Magazine of History. He recently, with Jim Draeger, co-authored Bottoms Up: A Toast to Wisconsin's Historic Bars and Breweries. This book celebrates Wisconsin's taverns and the breweries that fueled them. Beginning with inns and saloons, it explores the rise of taverns and breweries, the effects of temperance and Prohibition, and attitudes about gender, ethnicity, and morality. It also includes a heady mix of such beer-related topics as ice harvesting, barrel making, bar games, Old-Fashioneds, bar fixtures, and the queen of the bootleggers.
Back to the top
---
Angie Stanton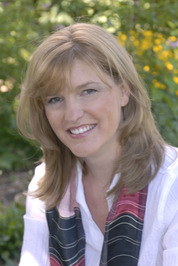 Angie Stanton never planned on writing books; she dreamed of being a Rockette. However, growing up in rural Wisconsin, with her brothers' 4-H pigs as pets, dance didn't work out. Instead she became an avid daydreamer, and the rest is history. Angie is a hybrid author having published both traditionally and as an indie author. Angie's HarperTeen books include Royally Lost, Rock and a Hard Place, and Snapshot. Her indie books are Dream Chaser, and Snowed Over. A graduate of the School of Journalism at the University of Wisconsin-Madison, Angie is a proud double finalist of the National Readers Choice Awards for Love 'em or Leave 'em. She lives in Madison, WI. Angie's next book is Under the Spotlight from HarperTeen available May 2015.
Back to the top
---
Alamelu Vairavan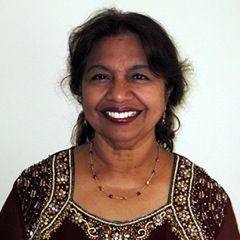 Alamelu Vairavan of Whitefish Bay is an author, culinary instructor, and wellness program presenter whose mission is "to enrich people's culinary experience and to inspire them to discover that cooking and sharing healthful foods can be an especially joyful experience." She offers classes on easy ways to cook and enjoy aromatic foods such as vegetables, lean meat and rice using legumes, spices and herbs. Vairavan has published several well-received books on South Indian cooking and has her own television series, Healthful Indian Flavors with Alamelu.
Back to the top
---
Nikki Wallschlaeger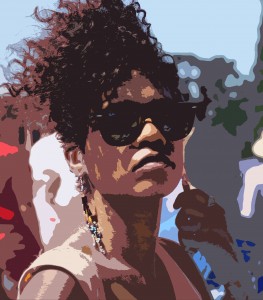 Nikki Wallschlaeger is the author of two chapbooks, Head Theatre (2007), which, she says, etched itself out of her palms unexpectedly, and I Would Be The Happiest Bird (2014). Her hands continue to talk, which is why she writes. Her first full-length book of poems, Houses, is forthcoming from Horse Less Press in 2015. Her work has recently been featured in, Spork, Likewise Folio, Horse Less Review, Storyscape Journal, Coconut, The Account, Fanzine & others. She is also the Assistant Poetry Editor at Coconut Poetry, and lives in Milwaukee with her spouse and son.
Back to the top
---
Ed Werstein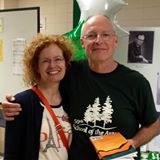 Ed Werstein, Milwaukee, Wisconsin, spent 22 years in manufacturing and union activity before his muse awoke and dragged herself out of bed. His sympathies lie with the poor and working people of the world. He advocates for peace and against corporate power.
Werstein, 65, comes from a family of auto workers and farmers in southeastern Michigan. He moved to Milwaukee in 1969. He is the Eastern region representative of the WFOP. His poetry has appeared in Verse Wisconsin, Blue Collar Review, Mobius: Journal of Social Change, Stoneboat, Red Cedar and several other publications. His first chapbook, Who Are We Then?, was published in 2013 by Partisan Press.
Back to the top
---
Alida Cardós Whaley
Alida Cardós Whaley is a poet, cultural organizer, educator, and mama. A founding member of the STITCH collective in Milwaukee, Alida journeys to create spaces for mutual diálogo, sharing, and critical thinking, to expand our own consciousness and nourish our whole selves and the communities we belong to. Recent work by the collective includes the STITCH Milwaukee: Community Mural Project, in which a group of community members underwent a three month process of talking circles to share stories that manifest themselves into a 16;x8′ mural now co-existing in halves on Milwaukee's North and South sides; and the 6th Annual STITCH Summer Open Mic Series, a summer-long, weekly open mic series for all ages and expressions that rotates venues across the city to practice the STITCH tradition.
Alida uses the tools of spoken word and theatre to explore the world within her and around her. She participates in skill sharing with youth and elders and finds herself to often be a bridge between people and communities. A graduate of the First Wave Hip Hop and Urban Arts Learning Community at UW-Madison, Alida grounds herself in a national network of young, creative, and extremely talented artists. Alida enjoys growing towards the sun.
Back to the top
---
Mark Wisniewski (Keynote Author)
http://www.markwisniewski.net/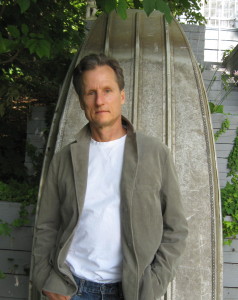 Pushcart Prize winner and "Best American Short Stories" author Mark Wisniewski's third novel, Watch Me Go (January, 2015), was sold at auction to Penguin Putnam and has been praised by Salman Rushdie, Dan Chaon, Ben Fountain, and Daniel Woodrell. Wisniewski's first novel, Confessions of a Polish Used Car Salesman, sold out two printings; Show Up, Look Good, his second novel, was praised by Kirkus, Publishers Weekly, Abby Frucht, Jonathan Lethem, and Kelly Cherry. More than 100 of Wisniewski's short stories have been published in print magazines such as The Southern Review, Antioch Review, Virginia Quarterly Review, New England Review, The Missouri Review, The Gettysburg Review, TriQuarterly, The Georgia Review, Glimmer Train, and The Sun.
He's been awarded an Isherwood Fellowship, two UC Regents' Fellowships, and first place in competitions for the Tobias Wolff Award and the Kay Cattarulla Award. As a freelance editor, he's helped writers publish dozens of short stories and novels, many award-winning. He's taught and developed creative writing courses for CUNY and UC-Berkeley, and was a visiting writer at NYU's Writers in New York colloquia. Hundreds of his narrative poems have appeared in print venues such as Poetry International, Prairie Schooner, Ecotone, and Poetry.
Back to the top
---