Dasha Kelly
http://dashakelly.com/ || @dashakelly
Friday, November 6 ||  6:30 PM || Hub Stage
Click here to purchase an copy of Kelly's 'Almost Crimson' in advance & receive complimentary reserve seating for two at this event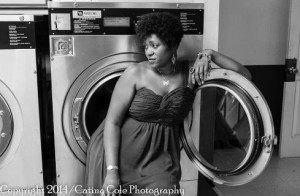 Dasha Kelly is a nationally‐respected writer, artist and social entrepreneur. She travels extensively leading experiential workshops on creativity, team building and writing. Dasha has delivered her uniquely engaging workshops to college campuses, corporate teams, churches, correctional institutions, arts groups, class rooms in every primary grade (K‐12), elderly recreational programs and non‐profit organizations.
As a spoken word artist, Dasha has performed throughout the U.S., in Canada and appeared on the final season of HBO presents Russell Simmons' Def Poetry Jam. She has shared stages with UK's Linton Kwesi Johnson, former US poet laureate Elizabeth Alexander, Wisconsin poet laureate Max Garland, Grammy‐nominated artist Angie Stone and appeared in the indie films Role Play and Mark My Words. Dasha has released four audio compilations and a poetry chapbook called Hither. She has written for Upscale, Black Enterprise and Milwaukee magazines and her narrative essays appear regularly online. Her first novel, All Fall Down (Syntax), earned her a place in Written Word Magazine as one of the Top Ten Up‐and‐Coming Writers of the Midwest. Hershey Eats Peanuts (Penmanship Books) is her collection of poems, essays and short stories.
Her second collection, Call It Forth, will be released in summer 2014. Dasha's second novel, Almost Crimson, will be released through Curbside Splendor in spring 2015. Dasha holds an MFA in Creative Writing from Antioch University. She is an alum of the iconic Squaw Valley Writers Community, the former writer‐in‐residence for the historic Pfister Hotel, and founder of Still Waters Collective, an arts education and community‐building initiative. In 2014, Dasha was selected as a U.S. Embassy Arts Envoy to teach and perform in Botswana, Africa. A former "Army brat," Dasha is currently based out of Milwaukee, where she lives with her cat and two teen daughters.
---
Elizabeth Koehler-Pentacoff
Saturday, November 7 || 2:00 PM || Northview 133
Click here to purchase a copy of Koehler-Pentacoff's 'The Missing Kennedy' in advance & receive complimentary reserve seating for two at this event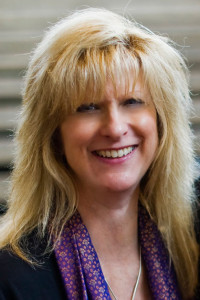 Born in Milwaukee, Wisconsin, Liz Koehler-Pentacoff moved to California to attend college. She majored in children's theater and elementary education at California State University Fresno. After graduation, she taught at the elementary and middle school levels and directed plays through a children's theater group.
Liz was Byline Magazine's "Writing for Children" columnist for eight years. She has sold more than 350 of her articles published in a variety of periodicals including Writer's Digest, Parents Magazine, and the San Francisco Examiner. Liz's books include Jackson and Bud's Bumpy Ride: America's First Cross-Country Automobile Trip, The ABCs of Writing for Children, and John Muir and Stickeen: An Alaskan Adventure. Her newest book, The Missing Kennedy: Rosemary Kennedy and the Secret Bonds of Four Women, will debut at the Festival.
She taught through California State University of Hayward's East Bay Extension for ten years, as well as University of California Santa Cruz Extension. Liz presents author assemblies and classroom writing workshops at elementary and middle schools. Chair of the California Writers Club Young Writers Program for several years, she currently heads the judging committee and teaches writing workshops in this county-wide program.
She lives in the San Francisco Bay Area with her husband, a civil engineer, and Zoie, a Yorkshire terrier. Their son, Christopher, is an engineer in Massachusetts.