Kelly Cherry
Friday, November 7 ||  6:45 PM || Hub Stage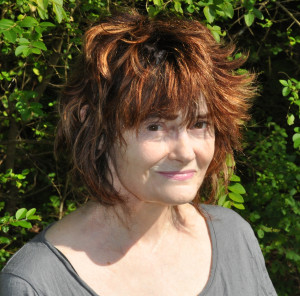 Kelly Cherry is Eudora Welty Professor Emerita in English and Evjue-Bascom Professor Emerita in the Humanities at the University of Wisconsin, Madison. She has published twenty-two books of fiction (novels, short stories), poetry, and nonfiction (memoir, essay, criticism), nine chapbooks, and translations of two classical plays. A reviewer describes her newest book, A Kind of Dream, as "a brilliant conclusion to a major extended work of imagination," and another says that "Cherry shows us ourselves and our world in surprising and beautiful ways."
Other recent titles include The Life and Death of Poetry: Poems,Vectors: J. Robert Oppenheimer: The Years Before the Bomb, The Woman Who, and On Women Writers & The Writing Life. Her short fiction has been reprinted in many publications and the awards and prizes she has received are too numerous to mention!
Cherry retired in 1999 and in retirement continues to hold her UW titles while also holding named chairs and distinguished writer positions at the University of Alabama Huntsville, Colgate University, Mercer University, Atlantic Center for the Arts, and Hollins University. She continues to give readings widely. She and her husband, Burke Davis III, live on a small farm in Virginia.
---
Michael Perry
Saturday, November 8 ||  10:30 AM || Northview 133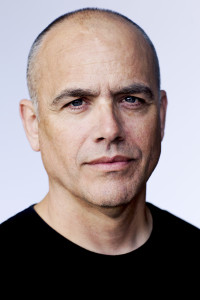 Michael Perry is a New York Times bestselling author, humorist and radio show host from New Auburn, Wisconsin. His bestselling memoirs include Population 485, Truck: A Love Story, Coop, and Visiting Tom. Raised on a small Midwestern dairy farm, Perry put himself through nursing school while working on a ranch in Wyoming, then wound up writing by happy accident. He lives with his wife and two daughters in rural Wisconsin, where he serves on the local volunteer fire and rescue service and is an amateur pig farmer. He hosts the nationally-syndicated Tent Show Radio, performs widely as a humorist, and tours with his band the Long Beds (currently recording their third album for Amble Down Records). He has recorded three live humor albums including Never Stand Behind A Sneezing Cow and The Clodhopper Monologues, has a Young Adult novel, The Scavengers, coming out in September.
---
Mark Wisniewski
http://www.markwisniewski.net/
Saturday, November 8 || 4:30 PM || Northview 133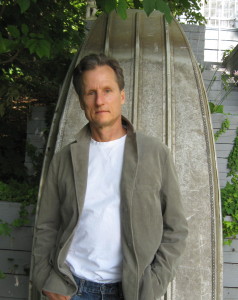 Pushcart Prize winner and "Best American Short Stories" author Mark Wisniewski's third novel, Watch Me Go (January, 2015), was sold at auction to Penguin Putnam and has been praised by Salman Rushdie, Dan Chaon, Ben Fountain, and Daniel Woodrell. Wisniewski's first novel, Confessions of a Polish Used Car Salesman, sold out two printings; Show Up, Look Good, his second novel, was praised by Kirkus, Publishers Weekly, Abby Frucht, Jonathan Lethem, and Kelly Cherry. More than 100 of Wisniewski's short stories have been published in print magazines such as The Southern Review, Antioch Review, Virginia Quarterly Review, New England Review, The Missouri Review, The Gettysburg Review, TriQuarterly, The Georgia Review, Glimmer Train, and The Sun.
He's been awarded an Isherwood Fellowship, two UC Regents' Fellowships, and first place in competitions for the Tobias Wolff Award and the Kay Cattarulla Award. As a freelance editor, he's helped writers publish dozens of short stories and novels, many award-winning. He's taught and developed creative writing courses for CUNY and UC-Berkeley, and was a visiting writer at NYU's Writers in New York colloquia. Hundreds of his narrative poems have appeared in print venues such as Poetry International, Prairie Schooner, Ecotone, and Poetry.
---