This year the expanded Festival features a keynote presentation for each day of the three-day program. Kathie Giorgio is our foundational speaker and is the subject of an interview by Stephanie Lecci at the launch of our fourth annual Festival of Books on Friday, Sept.20.  Christina Schwarz captures the spotlight on Saturday with her presentation and interview with Ben Merens. And, Dean Bakopoulos offers a novelist's take on literacy with his keynote presentation on our last day, Sunday, Sept. 22.  
Giorgio Keynote Speaker for Friday, Sept. 20
Kathie Giorgio has been chosen to be the Friday night keynote speaker for the fourth annual 2013 Southeast Wisconsin Festival of Books where she will debut her second novel, Learning to Tell (A Life)Time. The novel is the sequel to her 2011 award-winning The Home for Wayward Clocks.
Organizers for the Festival decided that Giorgio was the perfect keynote speaker for Friday, Sept. 20, 2013 on the UW-Waukesha campus. David Hackbarth, co-chair of the Festival said, "Kathie has been deeply involved and very generous with her time since the first festival. We now have the opportunity to spotlight her as a major Waukesha talent whose impact is being acknowledged well beyond Southeast Wisconsin."
Giorgio said she never intended to write a sequel to The Home for Wayward Clocks. "It took me three years to write Clocks and it took three years to sell it. I'd been out of that book's world for a long time and didn't think I would be able to get back into it." Six months after the book's release, the opening line for a second book came to her as she was getting a massage. She knew the second book would take place sixteen years after the end of Clocks and the book would focus on Cooley, the 16-year old girl that has been saved by James, the main character in Clocks. In the sequel, James is dead.
Learning to Tell (A Life)Time has the same nontraditional format as The Home for Wayward Clocks, Giorgio explained. Odd-numbered chapters follow what Cooley goes through after the death of her mother, an abuser she hasn't seen for 16 years. The even-numbered chapters are short stories that take readers through Cooley's mother's life to learn how Mara Rose Mayfield, Cooley's mother, ca
me to be a monster.
"And that's one of the major points of the whole book.  Monsters are not born.  Evil is not present at birth. Monsters are made, and if we were more aware in our world, evil could be prevented," Giorgio said.
Fellow Wisconsin author Erin Celello, author of  Miracle Beach and Learning To Stay, said Giorgio's upcoming novel is a "masterful, artful look at what it means to be human and the fissures that are ever present between any two people."
A trailer was released for Learning to Tell (A Life) Time on August 21. Created by Marion Medina, Karen Barsamian, and Giorgio, the 4:25 minute piece has been called "stunning."

In addition to her keynote, Giorgio will be participate with Bakopoulos in a discussion on "We're More Than Cornfields & Cheese : Putting The Midwest Into Literature." She will also be a member on the panels, "What do Women Want: The Complexity of Writing for Women" and "Today's Publishing Relationship: Publisher, Publicist, Author, Illustrator."
Additional information on Giorgio can be found at: http://www.kathiegiorgio.org/.
 

Schwarz keynote for Saturday, Sept. 21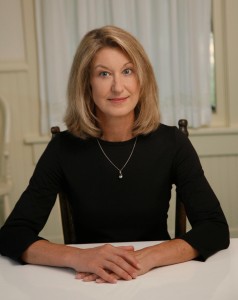 Christina Schwarz is the critically acclaimed author of #1 New York Times bestseller and Oprah book club pick Drowning Ruth, as well as All Is Vanity, So Long at the Fair, and, most recently, The Edge of the Earth.  She grew up in southeastern Wisconsin and that area figures prominently in her fiction.  After earning a BA and MA in English from Yale, she taught high school English for several years, before becoming a writer.  She's lived in Washington, D.C.; Oxford, England; Los Angeles; New York City; and Exeter, New Hampshire. She now makes her home in southern California.
Bakopoulos keynote for Sunday, Sept. 22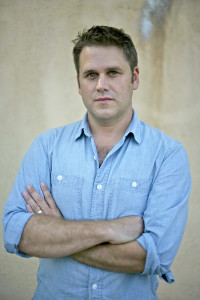 Dean Bakopoulos is the author of three novels: Please Don't Come Back from the Moon, My American Unhappiness, and Summerlong (forthcoming). The recipient of a Guggenheim Fellowship and a National Endowment for the Arts award, he teaches in the MFA Program for Writers at Warren Wilson and is writer-in-residence at Grinnell College. He lives with his family in rural Iowa.
On Saturday, Bakopoulos will pair with Giorgio for, "We're More Than Cornfields & Cheese : Putting The Midwest Into Literature" and on Sunday afternoon he will address, "Politics in Fiction: American Unhappiness."