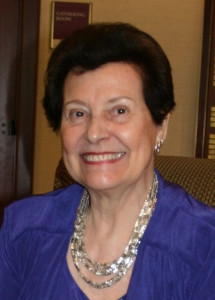 Since 1997, Silvana Bastianutti-Kukuljan as been facilitating the Italian Class at UW-Milwaukee Osher Lifelong Learning Institute. Each year she has enjoyed meeting students interested in the Italian language and culture.  She was born in Italy, coming to the United States when she was 16. She completed her Master's Degree in Italian Literature and Art History in Florence, through Middlebury College in Vermount and is dedicated to teaching. She considers the most important things in life to be family, teaching, traveling, and reading.
UW-Waukesha Associate Professor of Anthropology Kathleen Bubinas will bring her enthusiasm and insights on the development and socioeconomic impact of farmers' markets to the Festival Cook Book Stage. Her research on ethnic economies, urban agriculture, and the role of farmers' markets in the revitalization of towns has been highlighted in local and national newspapers as well as on National Public Radio. She encourages student involvement in all aspects of her research in her courses in General and Cultural Anthropology and Food and Culture.
Lori Fredrich is a writer, wonderer, bon vivante, traveler, cook, gardener, blogger and girlwonder. Born and raised in the Milwaukee area, she has tried to leave many times, but seems to be drawn to this quirky city that smells of beer and alewives. Some might say that she is a little obsessed with food. Fredrich would say she is A LOT obsessed with food. After all, she has been eating and enjoying food for over 36 years, and she has no plans to retire anytime soon. When she's not searching for the next big food story or planning events for her MKEfoodies group, you're bound to find her in her tiny urban kitchen cooking up fantastic dishes for Peef, her darling husband/dedicated muse. Lori's recipes and writing have been featured in GO: Airtran Inflight Magazine, Cooking Light Magazine, the Milwaukee Journal Sentinel and others.  She currently writes food and dining  content for OnMilwaukee.com. You can also read more about Peef and Lo's fantastic adventures in the kitchen on the award-winning blog, Burp!
Jeanette Hurt, co-author of The Complete Idiot's Guide to Sausage-Making with Jeff King, has specialized in food, wine, and travel in her seventeen years of writing and will focus on the heritage of sausage-making in their presentation at the Festival Cook Book Stage. She is a contributor for Good Fermentations on Milwaukee's National Public Radio. Her book, The Cheese of California: A Culinary Travel Guide, was named best travel book by the Mark Twain Travel Writing Awards Competition.
Chef Jeff King loves making artisan brats, kielbasas and international sausages. That passion comes through in The Complete Idiot's Guide to Sausage-Making, the 2012 book he co-authored with Jeanette Hurt. His journeys to four continents tasting sausages and charcuterie bring an ethnic flavor to the book, which includes meats, seafood, and vegetarian possibilities, all "encased" in fun. Their Cook Book Stage presentation will offer recipes, tips for pairing sausage with cheese, and even samples.
Milwaukee columnist and blogger Mary-Liz Shaw says, "I love books and food. My column, A Literal Feast, is about books and food." This theme will naturally be carried out in her Festival of Books presentation where she will use three books, one of them Stewart O'Nan's A Prayer for the Dying set in rural Wisconsin, to identify food references and the role of food within the story. Her talk will include creating menus around books to bring us closer to the theme, to the author, or to the period depicted.
Mount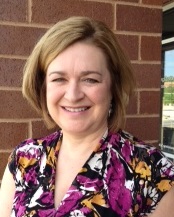 Mary University English professor Lisa Terasa often offers classes that explore the dynamic between food and literature. This topic will be brought to the Festival of Books where she and Ellyn Lem of UW-Waukesha will present their views on Reading Cookbooks as Literature. Novels often incorporate food themes into their stories and, similarly, many cookbooks are read for their literary value as well as for their recipes. Terasa and Lem will show how readers can glean from them history, culture and personal revelation.
Dinner and a book will be on the menu at the Cook Book Stage, with Julie Tharp's intriguing ideas for pairing literature with good food. Associate Dean and English Professor at UW-Marshfield/Wood County, Tharp has been offering this popular community outreach course with the goal of creating opportunities for her students/guests to experience tastes of other cultures while developing their own. Movie discussions and menus planned around them have included Julie and Julia, The Artist, Midnight in Paris, and Murder by Death.