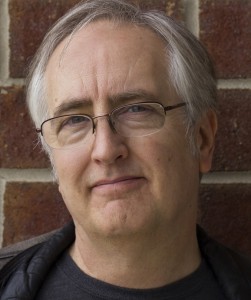 Raymond Benson has been an award-winning and best-selling author, composer, computer game designer, stage director, film historian, and film genres instructor for over thirty years. He is also the fourth official author of the James Bond 007 novels. Lee Child describes Benson as "a top class thriller craftsman" and David Morrell calls him "one of the best thriller writers in the business." His newest series, The Black Stiletto, has met with enthusiastic reviews.
Having helped raise funds for village libraries in Sri Lanka and Mexico, Rick Brooks of Madison has been a long time supporter of literacy, social empowerment, and community development. It was fitting, then, that he would partner with his friend Todd Bol to create Little Free Library, Ltd, a non-profit whose mission is to promote literacy and the love of reading by building free book exchanges worldwide. This creative community-building movement has had such appeal that there are now over 5,000 Little Free Libraries in 36 countries!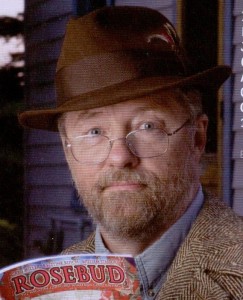 Love of literature and disdain for most literary journals propelled J. Rod Clark to nurture an unconventional magazine called Rosebud. The experiment has lasted 20 years and is still going strong. Rosebud always includes poems, stories, and essays arranged, as Clark says, by "tonal groups" that share a theme or more nebulous quality. Most Rosebud writers are relatively unknown, but the magazine has published pieces by Stephen King, Ray Bradbury, Alice Walker, Norman Mailer, and other literary lights. Clark produces Rosebud from his 123-year-old farmhouse near Rockdale, east of Madison.
Claire Davis' first novel Winter Range was listed among the best books of 2000 by the Washington Post, Chicago Sun Times, Denver Post, Seattle Post-Intelligencer, The Oregonian and The Christian Science Monitor, and was the first book to receive both the PNBA and MPBA awards for best fiction. Her second novel Season of the Snake, and her short story collection Labors of the Heart were both released to wide critical acclaim. She is co-editor of the anthology Kiss Tomorrow Hello: Notes from the Midlife Underground by Twenty-five Women over Forty. Her stories and essays have appeared in numerous literary magazines such as The Gettysburg Review, Shenandoah, Southern Review, The Pushcart Prize Anthology, and Best American Short Stories. Davis lives in Lewiston, Idaho where she teaches creative writing at Lewis-Clark State College. She also teaches for Pacific University Low-Residency MFA in Writing Program.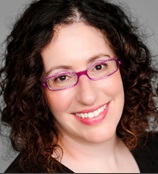 "The hard emotional truths go down easily amid the smart, rapid-fire wit. A pure if heartbreaking pleasure." These are the Booklist reviewer's insightful comments about Friends Like Us, the newest novel by Lauren Fox. Her earlier novel, Still Life with Husband, has also received critical acclaim. Fox has in addition written about her family's history and the Holocaust. She currently lives in Milwaukee with her husband and two daughters.
Life in the Midwest—dull, boring, ordinary?  Not at all, says Linda Godfrey, who has uncovered some dark mysteries in Wisconsin and neighboring states.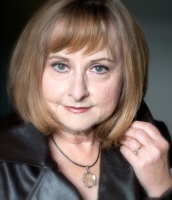 Author, artist, and respected investigator of strange happenings and paranormal phenomena, Godfrey has traveled over 5,000 miles tracking down eccentric people, haunted cemeteries, UFOs, and sightings of unidentified, upright, canine creatures. Weird Wisconsin, Haunted Wisconsin, Lake and Sea Monsters, and, most recently, Real Wolfmen, are just a few of her many books about her offbeat findings.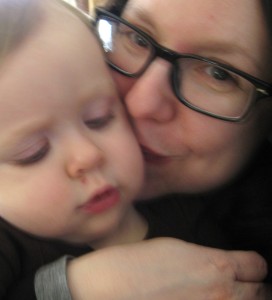 Milwaukee Public Schools third-grade teacher Amy Gutowski has long been concerned about the efficacy of testing practices in our schools. This led her to contribute several essays in the highly acclaimed book, Pencils Down: Rethinking High-Stakes Testing and Accountability in Public Schools. This powerful collection from the groundbreaking Rethinking Schools magazine takes high-stakes standardized tests to task through thoughtful and emotional critiques from the frontlines of education. It also offers visionary forms of assessment that are not only more authentic, but also more democratic, fair, and accurate.
Slaying dragons and building castles with her siblings on a dairy farm in New York were Summer Hanford's childhood experiences that led to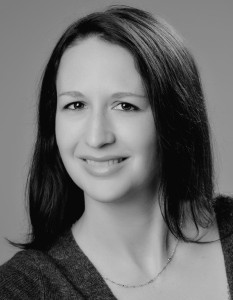 her eventual  writing of fantasy and science fiction. Hanford's first novel in the Thrice Born literature series for young adults, Gift of Aluien, was published in 2012. A full-time writer, she now lives in Michigan with her husband and is currently working on another series.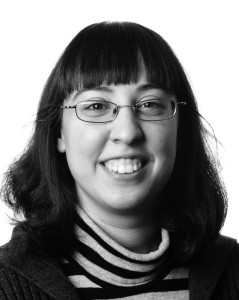 An award-winning radio broadcaster, Stephanie Lecci is the Coordinating Producer of the locally produced news-magazine show Lake Effect on WUWM Milwaukee Public Radio. She fell in love with radio as a student while working at Northwestern University's campus radio station, WNUR. Later she worked as a freelance reporter and news producer at WBEZ Chicago Public Radio and as associate producer of the nationally syndicated political radio show, Beyond the Beltway. Lecci lives on Milwaukee's East Side.
Former Town & Country executive editor Kathryn Livingston, who boasts a 20-year editorial career with Hearst Magazines, has pioneered innovative ways of profiling the high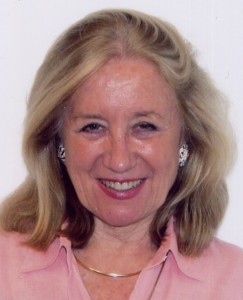 achieving, the influential, and the privileged. Her recent biography of fashion icon Lilly Pulitzer, Lilly: Palm Beach, Tropical Glamour, and the Birth of a Fashion Legend, extends this work, offering, as one reviewer notes, a rare glimpse into Palm Beach society. Livingston currently lives in New York City.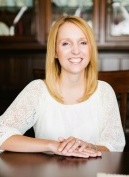 Andrea Lochen is a member of the English Department at UW-Waukesha.  Her first novel The Repeat Year was published in May 2013. Kirkus Review praised it as ". . . a debut novel that offers a fascinating glimpse into one woman's opportunity to rewrite her past and change her future."  Intending her book to be of interest to readers of both sexes, she sought to understand what differentiates general literature from "women's fiction" in the minds of publishers. Lochen will share her insights into marketing strategies and stereotypes common in the book industry.
More Than They Bargained For: Scott Walker, Unions and the Fight for Wisconsin was co-authored by two national award-winning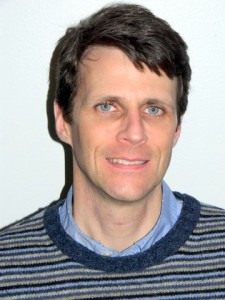 writers, Patrick Marley and Jason Stein. Marley's work at the Kenosha News and the Milwaukee Journal Sentinel has been recognized by the Wisconsin Freedom of Information Council and the Wisconsin Newspaper Association. Best-selling author David Maraniss praised the 2013 book about this tumultuous time in Wisconsin politics, saying that their "deeply reported and illuminating book is an invaluable resource."
What makes a book valuable? Andrew McLean, rare books expert and book appraiser, will answer that question at the Festival of Books, where he will evaluate one book each for people attending his presentation. McLean has taught classes on the history of printing and book collecting and has published The Appraiser and the Appraisal: What Makes a Book Valuable? His expertise has gained him wide recognition and his stories fascinate book lovers and collectors.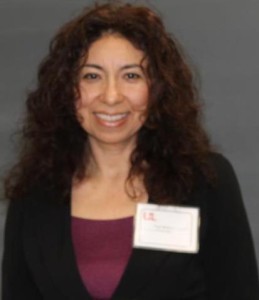 Pilar Melero embraces learning and her culture with a passion that is contagious. Her fascinating life journey, coming from Mexico to Waukesha as a teenager, becoming a reporter, lecturer, award-winning community leader, and now Associate Professor of Spanish language and literature at UW-Whitewater, is captured in her books and poems. The recipient of distinguished awards for women in leadership and women of color in education, she has presented her articles, poems, and books in Spain, Canada, Puerto Rico, and Cuba as well as in the United States.
 People Are Dying to Be Heard is the title of Ben Merens' new audio-book and also his message to listeners in business, civic, and educational setting
s. Merens recently concluded a 21-year run in a variety of positions at Wisconsin Public Radio, including host of daily call-in programs At Issue and Everybody's Business. In all his jobs with WPR and in his own life as a professed "in the moment" listener, he believes that "Healthy communication is a two-way process where listening is the key to success."
"Miner ha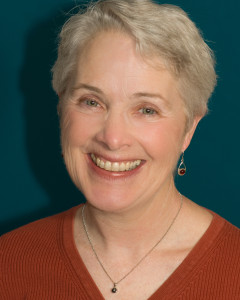 s created a compelling portrait of a city, a time and a place on the edge. This is essential reading." This enthusiastic praise from a reviewer draws readers to Barbara Miner's newly published book, Lessons from the Heartland, A Turbulent Half-Century of Public Education in an Iconic American City. Miner brings almost 40 years of experience as an award-winning journalist and former managing editor of Rethinking Schools to examine the way we think about the possibility and promise of American public education. Miner recently made an appearance on Moyer & Company.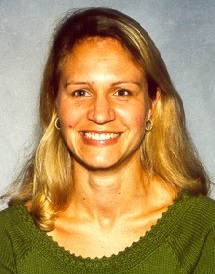 As an associate professor of English at UW-Waukesha, Cassie Phillips has been named a Kaplan Fellow for the energy and expertise she brought to the writing program at the school. The award is given to individuals whose efforts provide "significant and innovative improvement of instruction or of service to students." She also chaired the campus Curriculum and Budget committee and has assumed the role of advisor to a re-established Collegiate Association of Women club on campus.
 A sensitive an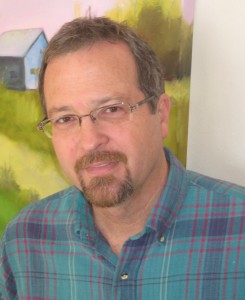 d evocative fiction writer, Ron Rindo has twice won the Wisconsin Arts Board Creative Writing Fellowship. He has published three award-winning short story collections, most recently Love in an Expanding Universe, and has had nearly two dozen short stories and essays published in journals and magazines. His 2009 essay, Gyromancy, appeared in The Gettysburg Review and was reprinted in The Best American Essays, 2010. Rindo is a professor of English at UW-Oshkosh and lives on a hobby farm in Pickett, Wisconsin.
Marquette University faculty member and journalist Paul Salsini is the author of the award-winning A Tuscan Trilogy. The trilogy follows characters from the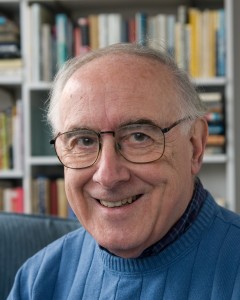 time they first appear in the terrors of wartime Tuscany, to the 1950's as they confront post-war trauma, and finally to Florence in 1966 as they provide help during a devastating flood. Salsini's focus at the Festival of Books will be on how the fictional characters in his trilogy have assumed compelling lives of their own and, as he says, "Those characters just won't let me go!"
Award-winning journalist for the Milwaukee Journal Sentinel's Madison bureau, Jason Stein co-authored More Than They Bargained For: Scott Walker, Unions and the Fight for Wisconsin, a 2013 firsthand account of the wildest 16 months in state politics. Stein and Patrick Marley conducted in-depth interviews with elected officials, labor leaders, police, and protestors and drew on new documents and their own years of experience as statehouse reporters to write what has been called "the biggest story to hit the state in years, the political drama of Act 10."
 A Pushcart Prize winner and Illinois Arts Council Fellow, G. K. Wuori has published more than a hundred stories in a variety of journals. His novel, An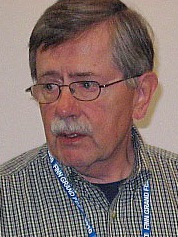 American Outrage, was a Foreword Magazine Book of the Year, and his story collection, Nude In Tub, continues to grow its cult-classic following. His newest work is Now That I'm Ready to Tell You Everything. He is associate editor of the literary journal Kippis, and currently lives in Sycamore, Illinois, where he writes a monthly column called Cold Iron.