SFWA Partners with the Festival
The Southeast Wisconsin Festival of Books is partnering with the Science Fiction Writers of America (SFWA) to bring authors of science fiction, fantasy, and related genres along with artists and graphic novelists to the Festival which is September 20-22.
According to David Hackbarth, co-chair of the Festival, "The Science Fiction Writers of America bring a cutting-edge sensibility and keen awareness of high-quality writing to the popular fiction genre. It is our hope that participating authors, in panels and individual presentations, will be of high interest to our Festival audiences."
John Klima, writer, editor, and assistant director of the Waukesha Public Library, has been the driving force behind gathering SFWA members for the Festival. He,
along with SFWA member and publicist Jaym Gates, said SFWA believes in encouraging the celebration of books and reading culture. "SFWA's current and former members include many of the shining stars of literary and genre history, but every member has, in some way, done their part to transform the landscape of literature. We bring that passion for great books and positive change to the readers, as well as giving them a chance to interact with their favorite authors and find new favorites."
Klima and Gates think science fiction continues to be fascinating because it is the literature of possibilities. "From Ray Bradbury's Fahrenheit 451 to Jetse de Vries's anthology of hopeful SF called Shine, we don't leave many stones unturned. It's a huge sandbox where almost anyone can find something to love. Sometimes we can predict the future, but on our best days, we can change that future, just a little bit."
Although the demographics of who reads science fiction are undergoing change, Klima and Gates said everyone, in every gender, age group, or cultural setting, can find something to enjoy in science fiction.  "We have lined up intelligent and engaging speakers. Given that there's something for everyone where reading is concerned for science fiction, there should also be something for everyone in the panels."
A sampling of the SFWA presenters includes James Lowder leading a panel on Game of Thrones, now entering its 3rd season on HBO. Lowder is the editor of Behind the Wall, an anthology of essays covering George R.R. Martin's series of novels. As a writer, his publications include the bestselling dark fantasy novels Prince of Lies and Knight of the Black Rose.
Lynne M. Thomas, the Curator of Rare Books and Special Collections at Northern Illinois University in DeKalb, IL, is responsible for popular culture special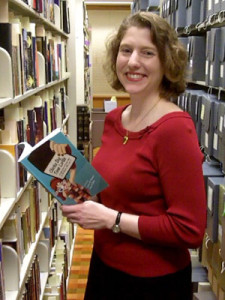 collections that include the literary papers of more than 60 SF/F authors. She is the co-editor of Chicks Dig Time Lords with Tara O'Shea. Along with the Geek Girl Chronicles book series, Thomas is the Editor-in-Chief of Apex Magazine, an online professional prose and poetry magazine of science fiction, fantasy, and horror.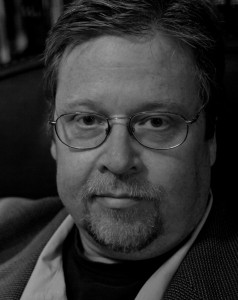 A panel on graphic novels will feature New York Times bestselling author Bill Willingham, creator of the popular Fables comic book series. He also writes prose fiction and is best known for creating the comic book series Elementals, Ironwood, Coventry, Pantheon, Proposition Player, Shadowpact, and Fables and Fairest.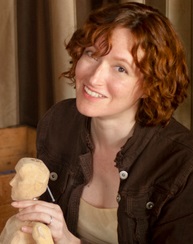 Mary Robinette Kowal is the author of Shades of Milk and Honey, Glamour in Glass, and Without a Summer. In addition to being an award-winning writer, Kowal is a professional puppeteer who took up puppetry as a hobby and never thought "it was something you could get paid for." She also works as a voice actor and has recorded fiction for Kage Baker, Cory Doctorow, and John Scalzi. She considers voice acting as "puppetry without the pain."
Matt Forbeck has been a full-time creator of award-winning games and fiction since 1989, designing games and toys and writing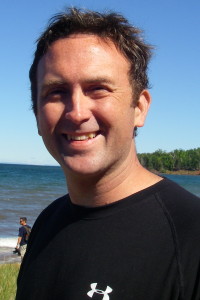 stories of all sorts. He has 23 novels published to date, including the award-nominated Guild Wars: Ghosts of Ascalon and the critically acclaimed Amortals and Vegas Knights. His latest work includes the Magic: The Gathering comic book, the MMOs Marvel Heroes and Ghost Recon Online, and his novel The Con Job, based on the TV show Leverage.
Additional SFWA presentations will focus upon SF and Fantasy Gaming, Steampunk, Crowdfunding, Zombies, Science Fiction/Short Fiction, and Electronic Publishing.