Reading and Eating – A Great Combination
Reading and eating are teamed up in the programs for this year's Southeast Wisconsin Festival of Books Cookbook Stage, Saturday, Sept.21. Hosted by OnMilwaukee.com dining writer and food blogger Lori Fredrich, five programs will be presented between 9:30 a.m. and 5:30 p.m.
9:30-10:30 a.m., The Complete Idiot's Guide to Sausage Making, Jeanette Hurt and Chef Jeff King : Jeanette Hurt and Chef Jeff King, co-authors of The Complete Idiot's Guide to Sausage-Making, will provide tips for pairing homemade sausage with Wisconsin cheeses. Hurt writes about food, wine, and travel and contributes to National Public Radio's "Good Fermentations." King's passion for artisan and international sausages and his journeys to four continents bring an ethnic flavor to the book and to their presentation. Samples are an added attraction. 
10:45-11:45 a.m., Food in Books: A Great Discussion at the Book Club, Mary-Liz Shaw and Julie Tharp: Mary-Liz Shaw, Literary Feast columnist and blogger, and Julie Tharp, Dinner and a Movie instructor, bring together reading and feasting. Shaw will use three novels with food as a relevant aspect of their stories and show how to create menus that connect to a book's theme, author, or time period. Good food and good films are Tharp's ingredients for Dinner and a Movie, a popular course the English professor teaches at UW-Marshfield/Wood County. Her ideas will provide inspire us to create menus for your own favorite books.
1:30-2:30 p.m., Are Farmers Markets Sustainable?  Professor Kathleen Bubinas will share her enthusiasm and insights on the development and socioeconomic impact of farmers' markets. Her extensive research on ethnic economies and urban agriculture has received national attention and promises to be enlightening to all of us who care about food and its impact on our lives.
3-4 p.m., Reading Cookbooks as Literature, Ellyn Lem and Lisa Terasa: Delving into the literary as well as the culinary value of cookbooks, Ellyn Lem, associate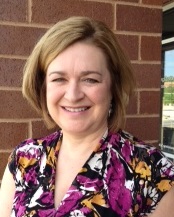 professor of English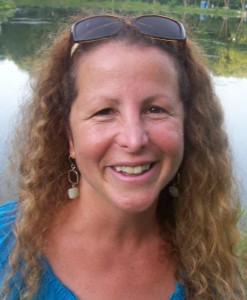 , UW-Waukesha, and Lisa Terasa, chair of the English Department, Mount Mary University, will use a range of notable books to show how readers can glean from them history, culture, and personal revelation as well as recipes. Among their selections are Maya  Angelou's  Hallelujah The  Welcome  Table, Barbara Kingsolver's Animal,  Vegetable,  Miracle and In  Memory's  Kitchen:  A  Legacy  from  the Women  of  Terezin.
4:30-5:30 p.m., Food Memoir: Reading and Writing, Silvana Bastianutti-Kukuljan and Lisa Teresa: Food memories are powerful, emotional, and instructive. Mount Mary University writing professor Lisa Terasa discusses food memoirs and techniques for writing them to capture those moments that evolve and revolve around one of our most basic and profound needs. Silvana Bastianutti-Kukuljan will describe how her UW-Milwaukee students created their own cookbook in both English and Italian and will share her ideas for taking on such a venture.