We are pleased to welcome over seventy authors from around the country to the 2015 Festival of Books. For more information about individual authors, click on the names below or scroll down to browse all of the authors' biographies.
---
Forrest Aguirre
http://forrestaguirre.blogspot.com/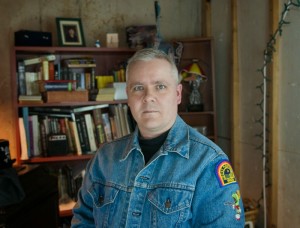 Forrest Aguirre's fiction has appeared in over 60 venues, including Exquisite Corpse, Notre Dame Review, Asimov's, Gargoyle, Postscripts, and The Journal of Experimental Fiction, among others. His novel, Heraclix and Pomp, was released by Resurrection House publishing in 2014. Forrest is currently working on another historical fantasy novel about alchemy, messianic movements, colonial encounters, alternate dimensions, and Dutch artists, tentatively entitled The Simulacra. He is represented by Scribe Agency. His early short fiction is collected in Fugue XXIX.
Forrest graduated from BYU with a Bachelor's degree in Humanities and from UW-Madison with a Master's in African History. Forrest lives in Madison with his wife and family. Online he can be found on twitter @forrestaguirre on Google+ +ForrestAguirre and at his blog, Forrest for the Trees. He is a World Fantasy Award winner, Philip K. Dick award nominee, a StorySouth Million Writers Award finalist, and 6th level Fighter/Magic User. A recent interview with Forrest can be found here: http://www.washingtonindependentreviewofbooks.com/features/an-interview-with-forrest-aguirre
Back to the top
---
Jody Allen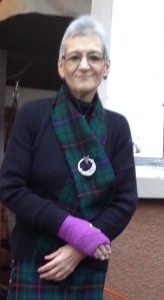 Jody Allen is a genealogist, historical researcher, and history content editor at Rings True Research. She earned a BA in History (University of Wisconsin-Milwaukee), postgraduate certificates in Family and Local History and Medieval/Early Modern Scottish History and currently is a graduate student in Family and Local History at the University of Dundee/Scotland. An avid reader of historical and romance fiction for 50+ years, she has taught writer's classes on the Knights Templar, The Anglo/Scottish Borders, The Other Scotland (Lowlands), and Research Using Genealogy Resources. Her recent research project included an in-depth study of a Scottish cottage belonging to her ancestors.
---
Terese Allen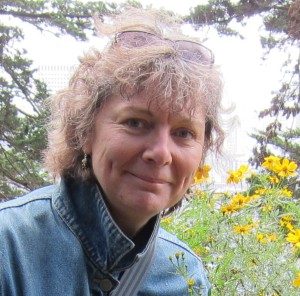 Terese Allen has written scores of books and articles about the pleasures and benefits of regional foods, sustainable cooking and culinary folklore. She is co-author, with the late Harva Hachten, of the award-winning expanded edition of The Flavor of Wisconsin, an extensive history of food and cooking in the Badger State, with more than 450 recipes.
Terese also co-authored the prize-winning The Flavor of Wisconsin for Kids and the Wisconsin Local Foods Journal, an annual guide to sustainable eating throughout the year. She is a food columnist for Edible Madison and Edible Door magazines, and served for years as a food editor with Organic Valley Family of Farms. Terese is co-founder of the Culinary History Enthusiasts of Wisconsin (CHEW), and a leader with REAP Food Group, an innovative, highly respected sustainability organization.
A former chef, Terese went from kitchen manager to author when she wrote the popular Ovens of Brittany Cookbook, a collection of recipes and remembrances from a groundbreaking Midwestern restaurant group. Her subsequent books feature the diversity of Wisconsin's culinary culture, past and present. Her past columns include "Local Flavor," in Madison's Isthmus newspaper, and "Wisconsin Cuisine," which ran for a decade in Wisconsin Trails Magazine.
Back to the top
---
Doug Bedwell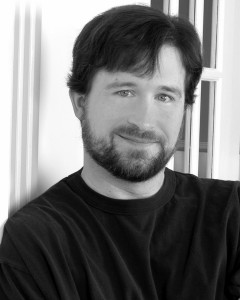 Doug Bedwell's plays have delighted, annoyed, puzzled and entertained audiences in university, community, and small professional theatres alike. His works are diverse, and not easily categorized. Some are essentially realistic, but others are highly stylized, drawing on elements of Theatre of the Absurd, Surrealism, and the earlier Expressionist and Symbolist movements. Many of his plays are funny, though some are decidedly not. Regardless of tone, his plays are almost always an exploration of larger ideas.
Doug graduated from Indiana State University in 1987 with a degree in Theatre Arts, and later returned there to complete his M.A. in 2001. He has taught a variety of college theatre courses, including Playwriting and Theatre History. From 2001 through 2011, he worked closely with the Bloomington Playwrights Project, where he served first as Literary Manager, then as a founding member of their Ensemble of Artists, and later as an Artist in Residence.
Doug has recently published two volumes of his collected plays, which include a wide range of his best work from the last 25 years.
Back to the top
---
Chloe Benjamin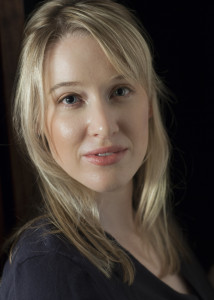 Chloe Benjamin is the author of The Anatomy of Dreams (Atria/Simon & Schuster), which received the 2014 Edna Ferber Fiction Book Award and was long listed for the 2014 Flaherty-Dunnan First Novel Prize. Her short fiction, poetry and nonfiction is published or forthcoming in The Atlantic, The Millions, PANK and elsewhere. A graduate of the MFA in Creative Writing from the University of Wisconsin-Madison, she lives with her husband in Madison, WI.
Back to the top
---
B.J. Best
https://bjbestpoet.wordpress.com/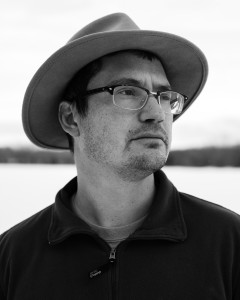 B.J. Best is the author of three books of poetry: But Our Princess Is in Another Castle (Rose Metal Press, 2013), Birds of Wisconsin (New Rivers Press, 2010), and State Sonnets (sunnyoutside, 2009). A fourth book, the novella-in-verse I got off the train at Ash Lake, is forthcoming from sunnyoutside in late 2015. Best is also the author of four chapbooks: Yes (Parallel Press, 2014); Drag: Twenty Short Poems about Smoking (Centennial Press, 2011); Mead Lake, This (Centennial Press, 2007); and a long poem entitled Crap (Centennial Press, 2005). He has published poems extensively in literary journals, recently in places such as Barrow Street, Ninth Letter, and Pleiades. He has published flash fiction in Cease, Cows; Star 82 Review; The Molotov Cocktail; and Oblong.
Best has thrice been awarded an Outstanding Poetry recognition from the Wisconsin Library Association, and has also thrice been a finalist to serve as Wisconsin's Poet Laureate. He is the co-founder and faculty advisor for Portage Magazine, a review of upper Midwestern writing, art, and culture. He teaches at Carroll University in Waukesha, and lives outside of West Bend with his wife, son, their three cats, and the occasional salamander in their basement.
Back to the top
---
Kimberly Blaeser
http://www.kblaeser.org/ || https://www.facebook.com/pages/Kimberly-M-Blaeser/274449289243226
Poet, photographer, and scholar, Kimberly Blaeser is the current Wisconsin Poet Laureate. A Professor at UW-Milwaukee, she teaches Creative Writing and Native American Literature. Blaeser has authored three poetry collections—Apprenticed to Justice, Absentee Indians, and Trailing You. Her poetry and scholarly essays are widely anthologized.
Recent articles and interviews:
Wisconsin People and Ideas: http://www.wisconsinacademy.org/magazine/gift-given-gift-returned UWM: http://www5.uwm.edu/news/2015/01/07/uwms-blaeser-named-wisconsin-poet-laureate/#.VbNLeflViko
Wisconsin Journal Sentinel: http://host.madison.com/entertainment/arts_and_theatre/meet-wisconsin-s-new-poet-laureate/article_6303a8d5-7222-5fb5-8651-c86a53516a4a.html
Back to the top
---
Alex Bledsoe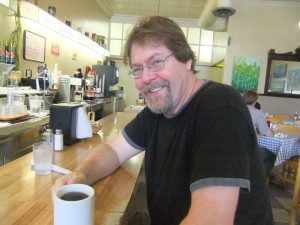 Alex Bledsoe grew up in west Tennessee an hour north of Graceland (home of Elvis) and twenty minutes from Nutbush (birthplace of Tina Turner). He now lives in a big yellow house in a village known for trolls, and tries to teach his three kids to act like they've been to town before. He writes mainly fantasy and horror, including the Tufa novels (The Hum and the Shiver, Wisp of a Thing, Long Black Curl) and the Eddie LaCrosse series (He Drank, and Saw the Spider is the most recent). Video of song inspired by his latest novel: http://www.youtube.com/watch?v=4R8HJYUXw4A
---
Ellen Bravo

Ellen Bravo, director of Family Values @ Work, is a long-time activist and writer living in Milwaukee. She has three published works of non-fiction, including the award-winning Taking on the Big Boys. Her novel Again and Again (She Writes Press) came out in August.
Ellen Bravo was born in Cleveland but has lived in Wisconsin long enough to be a diehard Green Bay Packers fan and say "c'mere once" and "you bet." A lifelong activist, she is the former director of 9to5 (the group that inspired the movie,) and current head of Family Values @ Work, a network of state coalitions working for family-friendly policies.  bawdy."
Ellen lives in Milwaukee with her husband; they have two adult sons.  When she's not raising hell or writing fiction, Ellen loves Zumba, bid whist, brain teasers, board games, canoeing on the Wisconsin River, reading, and above all spending time with family and friends.
Back to the top
---
Lisa Marie Brodsky
http://www.lisamariebrodsky.com/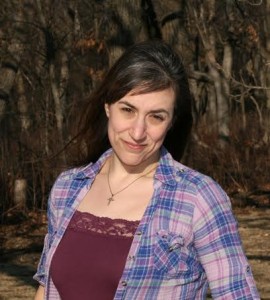 The author of Motherlung (Salmon Poetry) and We Nod Our Dark Heads (Parallel Press), Lisa received a B.A. in Creative Writing from Loyola University of Chicago and an M.F.A. in Poetry from UW-Madison in 2005. Lisa has been featured on Madison Public Radio, WISC-TV, and in Madison Magazine. Her poetry, fiction, and creative nonfiction have been published in The North American Review, The Southern Ocean Review, Hippocampus Magazine, Verse Wisconsin, Pirene's Fountain, and riverSedge, among others.
Lisa is on faculty of AllWriters' Workplace & Workshop based in Waukesha, WI, where she shares how writing can be a salve for emotional wounds. She has extensive experience leading creative writing workshops that focus on such topics as grief, depression, healing, faith, guided imagery, and much more. Leading others to their place of confident creativity brings her much purpose. Her motto is: "If you breathe, you have a story to tell" and she is honored to assist in that process.
By day, Lisa works in Madison as a vocational assistant for adults with disabilities. She drives past crumbling barns and acres of countryside to her home in Evansville, where her loving husband, Lee Auter, and three "challengamazing" stepchildren await her.
Click here to see Lisa's recent television appearance: http://www.channel3000.com/entertainment/27982690. She was also read from Motherlung on WORT: http://www.wortfm.org/poet-lisa-marie-brodsky-reads-from-her-book-motherlung-on-radio-literature-with-marilyn-l-taylor/
Back to the top
---
Liam Callanan

Liam is the author of The Cloud Atlas (Delacorte, 2004; Dial, 2005), All Saints (Delacorte, 2007; Dial, 2008), and Listen (Four Way, 2015). He serves in the English department of the University of Wisconsin-Milwaukee, and was previously its chair, as well as coordinator of its Ph.D. program in creative writing. He has regularly contributed to local and national public radio, and is possibly the only person now living (but consult your own Venn diagram) who has written for all of the following: the Wall Street Journal (on zeppelins, jetpacks, and touring Paris and Greece with children's books), The Awl, Medium, Commonweal, Esquire.com (on swimming and flying), Slate, the New York Times Book Review, the Times op-ed page, the Washington Post Magazine, San Francisco Chronicle, Forbes FYI, Good Housekeeping, Parents, Milwaukee Magazine and elsewhere.
His short fiction has appeared or is forthcoming in a variety of literary journals, including Gulf Coast, the New Haven Review, Tinge (where his story was named one of the Millions Writers Award Notable Stories of 2011 by storySouth), the Writers Chronicle, Blackbird, Crab Orchard Review, Southern Indiana Review, Caketrain, failbetter and Phoebe. Liam is also the creator and co-executive producer of the Poetry Everywhere animated film series.
Back to the top
---
Brenda Cardenas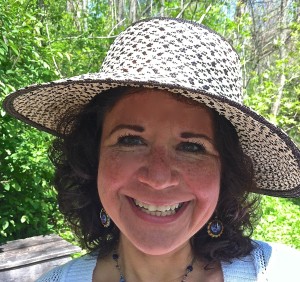 Brenda Cárdenas is the author of Boomerang (Bilingual Review Press, 2009) and the chapbooks Bread of the Earth / The Last Colors with Roberto Harrison (2011) and From the Tongues of Brick and Stone (2005). She also co-edited Between the Heart and the Land: Latina Poets in the Midwest (2001). Cárdenas' poems and essays have appeared or are forthcoming in Poetry, City Creatures: Animal Encounters in the Chicago Wilderness, Latina/o Poetics, The Quarry: A Social Justice Poetry Database, Angels of the Americlypse: New Latino/a Writing, The Wind Shifts: New Latino Poetry, The City Visible: Chicago Poetry for the New Century, U. S. Latino Poetry Today, Cuadernos de ALDEEU, Verse Wisconsin, Wisconsin Poets Calendar, Pilgrimage, Cream City Review, Achiote Seeds, RATTLE, and Prairie Schooner, among others. She has also collaborated on many inter-arts projects including "Nexus," a poem-print translation with Cynthia Lollis for the 2013 Mind the Gap portfolio; "Song," a poem-film with Kyle Jenkins for Poetry Everywhere; and Chicano Illnoize: The Blue Island Sessions, a poetry-music CD with Sonido Ink(quieto). Cárdenas served as the Milwaukee Poet Laureate from 2010-2012. In 2014, the Library of Congress recorded a 45-minute reading of her work for their "Spotlight on U.S. Hispanic Writers": http://www.loc.gov/poetry/hispanic-writers/brenda-cardenas.html.
Back to the top
---
Philip Chard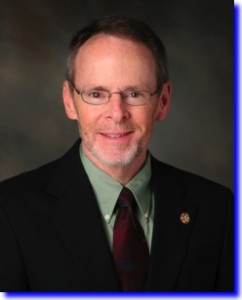 Philip Chard is President/CEO of Empathia, Inc., a nationwide behavioral services firm providing health, safety and productivity solutions for over 320 organizations representing 2 million covered lives. In addition, he is a practicing psychotherapist who writes an award-winning weekly column in the Milwaukee Journal Sentinel titled "Out Of My Mind," and is author of The Healing Earth, which won the 1995 Midwest Publishers Award, and Nature's Ways, which examines the spiritual aspects of nature interaction. Philip is a contributing writer to Chicken Soup for the Woman's Soul, has been a guest expert on ABC Television's 20/20, and has presented at the Brookings Institution, among many other venues. Prior to joining Empathia, he was Director of Behavioral Science Education at Michigan State University's College of Human Medicine, where he received the Outstanding Faculty Award. Philip holds a MS in counseling psychology from Drake University, is a licensed clinical social worker, completed five years of post-masters study in health psychology from Saybrook University, is a Master Practitioner of NLP and a nationally recognized leader in the field of applied eco-psychology.
Back to the top
---
Valerie Clarizio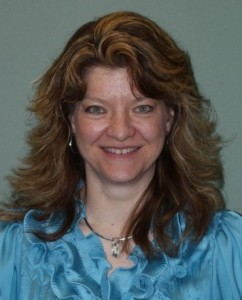 Valerie Clarizio lives in romantic Door County Wisconsin with her husband and two extremely spoiled cats. She loves to read, write, and spend time at her cabin in the Upper Peninsula of Michigan.
She's lived her life surrounded by men, three brothers, a husband, and a male Siamese cat who required his own instruction manual. Keeping up with all the men in her life has turned her into an outdoors enthusiast, of which her favorite activity is hiking in national parks. While out on the trails, she has plenty of time to conjure up irresistible characters and unique storylines for her next romantic suspense or sweet contemporary romance novel.
Back to the top
---
Candace Decker & Phil Smith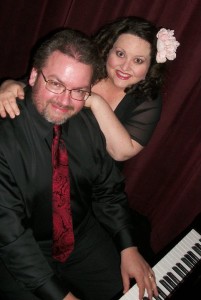 Candace Decker is a NY Cabaret Symposium Fellow, an Indiana Arts and Wisconsin Laird Foundation artist grant recipient and guest cabaret artist with the Virginia State Thespian Conference. She created the Cabaret Nouveau Series in Indiana where her original cabarets Pieces of Candy, Candy for the Holidays, Candy Canes & Dreidels, Love, Candy, O'Candy!, CandyLand-A Kid's Cabaret and Candy and Friends premiered. In Wisconsin, Candy and cabaret partner Phil Smith performed CANDY 641.853 for the Waukesha Public Library, Waukesha County Federated Library System, Elm Grove Library and the Wisconsin Library Association. They have also performed four seasons of Waukesha Reads! commissioned cabarets for the books 1984, Into the Beautiful North , Great Tales and Poems of Edgar Allan Poe, and The Wizard of Earthsea.
Phil Smith is a pianist, composer and arranger originally from Menomonee Falls, WI. He has also lived in the New York City area and in Nottingham, England over the years. His performance resume includes accompanying local high school and college students; playing regularly in a praise band at Holy Cross Lutheran; and playing with numerous big bands, rock groups, and other ensembles. For his duo work with Candace Decker, Phil has written numerous songs including "Dewey, My Library Crush," "One Nightstand," and "Nothing About Christmas (is the Same Out Here.)"
Back to the top
---
Steve Decker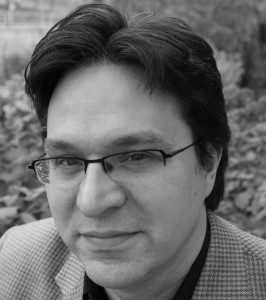 Steve Decker is an Associate Professor of Communication and Theatre at UW-Waukesha. He is the Director of the campus theatre program and has worked locally and professionally in both New York and Chicago. While in graduate school at Indiana University he focused on the direction of new works for the stage including award winning productions of The Menace of '64, Maleficia: a Merrie Discoverie of Witches, Fish in the Dessert and others. While working at the Bloomington Playwrights Project, a professional theatre company dedicated to new works, he also directed and designed Cookie Bites the Ninja which launched his endeavors with playwright Doug Bedwell. He has continued his artistic collaboration with Mr. Bedwell's dramatic writing in Wisconsin with productions of Thieves, The Roadside Café and several other short plays.
Back to the top
---
Bruce Dethlefsen
http://www.brucedethlefsen.com/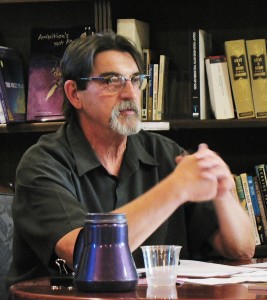 Bruce Dethlefsen, Wisconsin Poet Laureate (2011-2012), has three full-length books of poetry published, Breather (Fireweed Press, 2009), Unexpected Shiny Things (Cowfeather Press, 2011), and Small Talk (Little Eagle Press, 2014). A member of the Big Talkers blues band, Bruce lives in Westfield, Wisconsin.
More off than on, Bruce has been in several bands: The Organic Republic, The Mason-Dixon Line, annaRANaway, and most recently Obvious Dog (the name from Marilyn Taylor's term for a "poem beyond resuscitation"), performing original music with Bill Orth on Cathryn Cofell's spoken-word CD, Lip. Bruce sings, plays bass and percussion.
Bruce served as secretary of the Wisconsin Fellowship of Poets for six years, co-founded the WFOP Chapbook Prize and started Poet Camp. For eight years he directed The Poet Tree, a monthly reading by Wisconsin poets at the Montello Public Library.
Bruce has had many poems published in journals and anthologies. Two of his poems were featured on Garrison Keillor's The Writer's Almanac on public radio and several poems on Your Daily Poem website. He wrote and performed original music with Bill Orth as Obvious Dog on Cathryn Cofell's CD, Lip.
Back to the top
---
PJ Fiala

PJ Fiala is a wife of thirty years, a mother of four grown children, and the grandmother of three lovely grandchildren. When not writing a new story, she can be found riding her motorcycle and exploring this fabulous country of ours. Her writing revolves around people anyone would love to spend time with. No self-absorbed billionaires for her.
Earning her Bachelor's Degree later in life fulfilled a dream for her. Then, she found the courage to write, and she hasn't looked back. Currently, she has three published books, Designing Samantha's Love, Dog Days of Summer, and Rydin' the Storm Out. Danny's War will be coming soon. She also serve as the VP of Communications for WisRWA and devote a large amount of time helping other authors slog their way through this thing called publishing. She loves to hear from fans, so look her up and touch base.
Back to the top
---
Lori Fredrich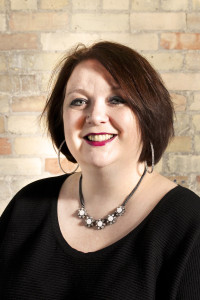 Lori Fredrich is a food writer based in Milwaukee, WI. Born and raised in the Cream City, she has tried to leave many times, but seems to be drawn to this quirky city that smells of beer and alewives.
Her love for Milwaukee is regularly expressed in her work as Senior Food & Dining Writer for OnMilwaukee.com where she covers the local restaurant and food scene. Lori is also the author of Milwaukee Food: A History of Cream City Cuisine (Arcadia Press, September of 2015), a book which tells the story of the rise of the dining scene in Milwaukee.
Her recipes and writing have also been featured in a variety of publications including GO: Airtran Inflight Magazine, Cooking Light Magazine, Edible Milwaukee, Milwaukee Magazine and the Milwaukee Journal Sentinel, as well as online at Go Bold with Butter, Wisconsin Cheese Talk, and in the quarterly online magazine Grate. Pair. Share.
Back to the top
---
Max Garland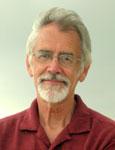 Max Garland is a former rural letter carrier and author of The Postal Confessions, winner of the Juniper Prize, and Hunger Wide as Heaven, which won the Cleveland State Poetry Center Open Competition, as well as a chapbook Apparition. His work has appeared in Poetry, New England Review, Gettysburg Review, Best American Short Stories, and other journals and anthologies. He has received a NEA Fellowship for Poetry, Michener Fiction Fellowship, a Bush Literary Fellowship, the Tara Short Fiction Prize, and fellowships from the Wisconsin Arts Board in both poetry and fiction. He lives and teaches in Eau Claire, and is the Poet Laureate of Wisconsin.
Back to the top
---
Kathie Giorgio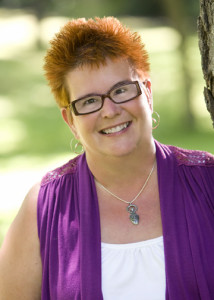 Katie Giorgio's fourth book, the novel Rise From The River, released by the Main Street Rag Publishing Company in April 2015, debuted at Carroll University, where Kathie was Visiting Author. River was selected for the Top 100 Must-Reads of Summer by the Milwaukee Journal Sentinel. Her two novels, The Home For Wayward Clocks and Learning To Tell (A Life)Time, and story collection, Enlarged Hearts, were also released by MSR. Clocks received the Outstanding Achievement award by the Wisconsin Library Association and was nominated for the Paterson Fiction Award. Lifetime debuted to a standing-room only audience at the 2013 Southeast Wisconsin Festival of Books, where Kathie was the welcoming Keynote. Hearts was selected for the 99 Summer Must-Reads by the Milwaukee Journal Sentinel in 2012.
Giorgio's stories and poems have appeared in over 100 literary magazines and in many anthologies. Her short story, "Half-Dressed", published in Deep Water Literary Magazine, was nominated for the 2014 Write Well Award, sponsored by the Silver Pen Writers Association. She's been nominated for the Million Writer Award and for the Best of the Net anthology and has been interviewed for articles in Poets & Writers magazine. She is the director/founder of AllWriters' Workplace & Workshop.
Back to the top
---
Rachel Gold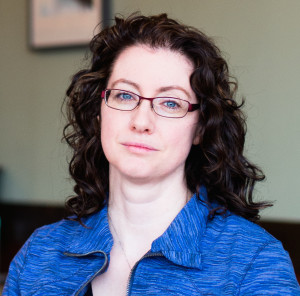 Raised on world mythology, fantasy novels, comic books and magic, Rachel is well suited for her careers in marketing and writing. She is the author of Just Girls (Bella Books 2014) and the award-winning Being Emily (Bella Books 2012), the first young adult novel to tell the story of a trans girl from her perspective. She has a B.A. in English and Religious Studies from Macalester College and an MFA in Writing from Hamline University.
As a marketing strategist, Rachel presents regularly to audiences of up to 300 and trains professionals on topics ranging from branding to creating an online presence. But if that makes her sound too corporate and stuffy, you should know that Rachel is an all-around geek and avid gamer.
Back to the top
---
Lauren Gordon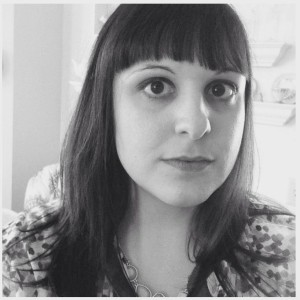 Lauren Gordon is the author of four chapbooks: Meaningful Fingers (Finishing Line Press), Keen (Horse Less Press), Fiddle Is Flood (Blood Pudding Press), and Generalizations about Spines (Yellow Flag Press). She is a four time Pushcart Prize nominee, and has been nominated for Best of the Net three times. Her work has appeared in over twenty journal, including Sugar House Review, burntdistrict, The Collagist, The Adirondack Review, Ping Pong, Midwest Quarterly Review, Juked, and Split Lip Magazine, as well as anthologies like Knocking at the Door (Birch Bench Press), Poetry Crush (Poetry Crush) and one forthcoming with Two of Cups Press. She received her MFA in Poetry from New England College and her BA in English with High Distinction from University of Iowa. Lauren is also a Contributing Editor to Radius Lit, and the Reviews Editor for Damfino Press.
Back to the top
---
Lilly Goren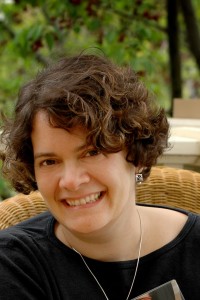 Lilly J. Goren is professor of political science and global studies at Carroll University in Waukesha, Wisconsin. She teaches American government, the presidency, politics and culture, gender studies, politics and literature, and political theory. Her research often integrates popular culture, literature, and film as means to understanding politics. Her published books include the recently released Mad Men and Politics: Nostalgia and the Remaking of Modern America (Bloomsbury Publishers, March, 2015, co-edited with Linda Beail); Women and the White House: Gender, Popular Culture, and Presidential Politics (University Press of Kentucky, 2012, co-edited with Justin Vaughn)—winner of both the 2014 Susan Koppelman Book Award and the 2014 Peter C. Rollins Book Award; You've Come a Long Way, Baby: Women, Politics, and Popular Culture (University Press of Kentucky, 2009); and Not in My District: The Politics of Military Base Closures (Peter Lang, 2003), as well as articles in Political Research Quarterly, White House Studies, and Berkeley Electronic Press's The Forum, and she has served as guest editor, with Justin Vaughn, for a special issue of White House Studies on the presidency and popular culture in 2010.
Goren has served as chair of the American Political Science Association's Politics, Literature, and Film section and she is currently serving on the executive board member for the APSA's Presidents and Executive Politics Section. She is also Conference Committee Co-Chair for the Association for Political Theory annual meeting in 2015. She is a regular political commentator for both local and national media outlets. Professor Goren earned her A.B. in political science and English from Kenyon College and has an M.A. and a Ph.D. in political science from Boston College.
Back to the top
---
Roberto Harrison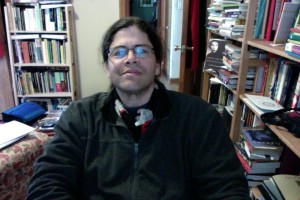 Roberto Harrison is the author of the poetry collections Os (subpress, 2006), Counter Daemons (Litmus Press, 2006), bicycle (Noemi Press, 2015), culebra (Green Lantern Press, forthcoming 2015), Bridge of the World (Litmus Press, forthcoming 2017), as well as of many poetry chapbooks. Recent work appears in Mandorla, Aufgabe, Puerto del Sol, Academy of American Poets' Poem-A-Day, and Best American Experimental Writing 2015. With Andrew Levy he edited Crayon Magazine from 1997 to 2008. He edits the Bronze Skull Press chapbook series and is also a visual artist. He lives in Milwaukee.
Back to the top
---
John Hildebrand

John Hildebrand is the author of four books—The Heart of Things: A Midwestern Almanac, A Northern Front: New & Selected Essays, Mapping the Farm: The Chronicle of a Family, and Reading the River: A Voyage Down the Yukon—that often explore the relationships between a particular place and the people who live there. His work has appeared in such magazines as Harper's, Audubon, Sports Illustrated and Outside. He is the recipient of the Norbert Blei/August Derleth Award for Nonfiction from the Council of Wisconsin Writers, a Minnesota Book Award, the BANTA Award from the Wisconsin Library Association, and the Chancellor's Regional Literary Award from UW-Whitewater as well as fellowships from the Bush Foundation, the Wisconsin Arts Board, and the Breadloaf Writer's Conference. He received an MFA from the University of Alaska-Fairbanks and, except for brief stints in England and Alaska, spent his teaching career at the University of Wisconsin Eau-Claire. His favorite mode of travel is canoe, and he is currently at work on a book about Wisconsin rivers.
A recent interview with Hildebrand: http://host.madison.com/entertainment/arts_and_theatre/books/live-chat-replay-author-john-hildebrand-discusses-his-book-the/html_ac8a67fc-abbe-11e4-a9a5-472dc62d705d.html.
Back to the top
---
Mary Hoeft

Mary Hoeft has taught at UW-Barron County for 45 years. She is a Wisconsin Teaching Scholar, Fulbright-Hays Scholar, and Wisconsin Idea Fellow. Her book, The Betrayal of Officer Ryan Hoeft: A Conspiracy of Silence, chronicles her journey to break the silence of medical examiners who maintain her son's death was a suicide.
---
Jeanette Hurt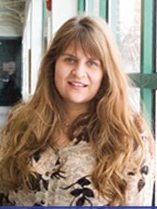 Jeanette Hurt is an award-winning author and writer who specializes in food, wine, cocktails, and travel. She is currently at work on her ninth book, which is about women and cocktails.
---
Beth James

Beth M James, a contemporary and fantasy romance writer, lives with her husband in Hudson, Wisconsin. She loves to analyze life's ups and downs and then use different scenarios to write character-driven stories and write about lessons to be learned. When she's not writing, she's working fulltime as a senior business analyst or doing other things that she loves like traveling, camping, biking, or hiking. You can find her at www.facebook.com/BethMJamesAuthor or @AuthorBMJames.
---
Helen C. Johannes
http://helencjohannes.blogspot.com/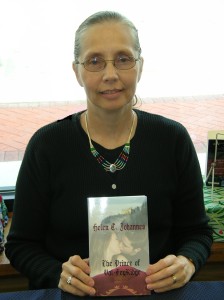 A military brat, Helen C. Johannes grew up moving, anywhere from walled medieval cities to the Wild West, accompanied by her favorite book of fairy tales, myths, and legends. Her first friend was always the local library, where she read every horse book and moved on to dog books before she discovered Tolkien, The Scarlet Pimpernel, Mary Stewart, Agatha Christie, Shakespeare, and Ayn Rand, to name a few. This unusual mix explains why the themes, characters, and locales in her writing play out in fantasy tales of love and adventure. Years of teaching high school and college creative writing classes honed her writing skills, and membership in Romance Writers of America encouraged her to achieve her dream of publication. When not working on her next writing project, she reads all kinds of fiction, enjoys walks, and travels as often as possible.
Recent interview at the Marshfield Public Library's Library Corner: http://marshfieldtv.pegcentral.com/player.php?video=1c7d7a23e0150a2008ea435e67e5217e
Back to the top
---
Michele Jolin

Michele Jolin is the founder and managing partner for Results for America. She is also senior fellow at the Center for American Progress. She served on President Obama's White House Council for Community Solutions and as chief of staff for President Clinton's Council of Economic Advisers.
---
Jennifer A. Jordan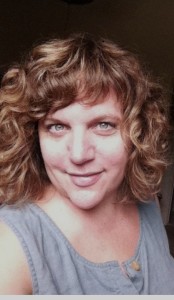 Jennifer Jordan is a professor of sociology and urban studies at the University of Wisconsin-Milwaukee, where she has worked for the past fifteen years. She is the author of Edible Memory: The Lure of Heirloom Tomatoes and other Forgotten Foods (University of Chicago Press, 2015) and Structures of Memory: Understanding Urban Change in Berlin and Beyond (Stanford University Press, 2006) as well as numerous scholarly articles on topics ranging from kitchen gardens and collective memory, apples and German national identity, and dumplings. Her latest research delves deeper into two kinds of edible landscapes—historical kitchen gardens, and the wild landscapes where people forage for food. Her research always addresses the ways that the stories we tell about the past shape the world around us—whether in orchards and vegetable gardens (in her latest book), or in the urban landscape of Berlin (in her earlier research). She has been a Fulbright scholar, a senior scientist at the Austrian Academy of Sciences, and a fellow at the US Holocaust Memorial Museum. While she has lived in Wisconsin for a third of her life, she is actually fifth generation Californian.
Back to the top
---
Eric T. Kasper

Eric T. Kasper is an assistant professor of political science at the University of Wisconsin-Eau Claire, where he teaches classes on the U.S. Constitution, the judiciary, American politics, and political philosophy. Kasper also serves as the municipal judge in Rice Lake, Wisconsin, where he lives with his wife Julie and their two children, Madison and Jackson. He holds a Ph.D. in political science and a law degree from the University of Wisconsin-Madison. Kasper has authored or co-authored four books: Machiavelli Goes to the Movies: Understanding The Prince through Television and Film (co-authored with Troy A. Kozma), Impartial Justice: The Real Supreme Court Cases that Define the Constitutional Right to a Neutral and Detached Decisionmaker, Don't Stop Thinking About the Music: The Politics of Songs and Musicians in Presidential Campaigns (co-authored with Benjamin S. Schoening), and To Secure the Liberty of the People: James Madison's Bill of Rights and the Supreme Court's Interpretation. Additionally, he has written several articles and book chapters.
Back to the top
---
Dasha Kelly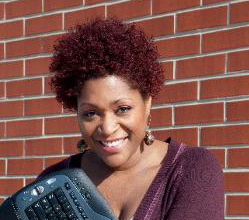 Dasha Kelly is founder and director of Still Waters Collective, a Milwaukee‐based outreach initiative utilizing the transformative power of the written and spoken word. Dasha has performed and delivered workshops to writers, youth, educators, co‐eds, executives, inmates and artists throughout the U.S. She is also an HBO Def Poetry alum. Dasha recently traveled to Botswana as a U.S. Embassy Arts Envoy. As a poet and novelist, Dasha's writings have appeared in anthologies, text books, magazines and online. Her latest collection of work is titled Call it Forth. Her second novel will be available through Curbside Splendor Publishing in spring 2015.
Back to the top
---
John Klima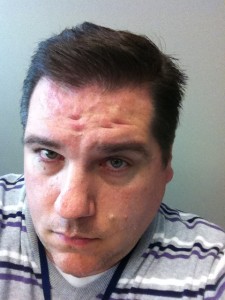 John Klima is the Assistant Director at the Waukesha Public Library. Klima edited the Hugo-Award winning speculative fiction magazine Electric Velocipede from 2001-2013. He now edits The Bulletin, the Science Fiction and Fantasy Writers Association's professional publication. He and his family live in Waukesha.
Back to the top
---
Ruthie Knox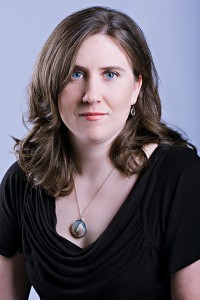 New York Times bestselling-author Ruthie Knox has published over a dozen titles in adult contemporary romance and New Adult romance (writing as Robin York). Nominated for four RITA awards in her first two years as a published author, Ruthie has been translated into German, French, Italian, and Portuguese. Her New Adult novels Deeper and Harder made Library Journal's best-of list for 2014, and Deeper was recognized by RT Book Reviews as the best New Adult title of last year. Along with her partner, Mary Ann Rivers, Ruthie is a co-founding publisher of Brain Mill Press.
---
Elizabeth Koehler-Pentacoff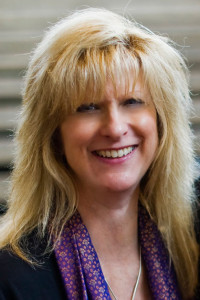 Born in Milwaukee, Wisconsin, Elizabeth moved to California to attend college. She majored in children's theater and elementary education and received two teaching credentials. After graduation, she taught at elementary and middle school and directed plays through a children's theater group. After writing a book about improvisation and drama for kids, she taught teachers creative drama through California State East Bay.
The latest of her ten books is The Missing Kennedy: Rosemary Kennedy and the Secret Bonds of Four Women, based on her personal experience with President Kennedy's sister and the author's beloved aunt, Sister Paulus, Rosemary's caretaker and devoted friend.
Her picture book, Jackson and Bud's Bumpy Ride was a Grand Canyon Reader Nominee and The ABCs of Writing for Children was a Writer's Digest Book Selection.
As Byline Magazine's "Writing for Children" columnist for eight years, Elizabeth has sold more than 350 of her articles published in a variety of periodicals including Writer's Digest, Parents Magazine, and the San Francisco Examiner.
Currently, she's penning a children's novel set in Southeastern Wisconsin and presents talks and workshops for schools and libraries. She lives with her husband in the San Francisco Bay Area.
Back to the top
---
Gail Konop

Gail Konop is the author of Cancer is a Bitch (Or, I'd Rather be Having a Mid-life Crisis), professional speaker, Huffington Post blogger, freelance essayist, poet, certified yoga teacher, founder of the People's Yoga Collective, writing and life coach. She recently completed a memoir Waitress of the Month about caring for her eccentric brilliant infuriating terminally-ill mother. Gail is also a mother of three and lives in Madison, Wisconsin.
---
Estella Lauter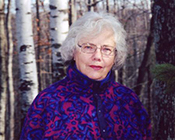 Estella Lauter served as Poet Laureate of Door County (2013-2015). She has published three chapbooks with Finishing Line Press, one of which focuses on sailing trips she took with her family for twenty years. Her poems have won awards from the Wisconsin Fellowship of Poets, the Wisconsin Writers Association, Fox Cry Review, The Peninsula Pulse and the Nuclear Age Peace Foundation. She has published poems in Free Verse, Verse Wisconsin, The Wisconsin Journal of People and Ideas and several anthologies of poetry. She is Professor Emerita of the University of Wisconsin Oshkosh, where she chaired the English Department, after teaching interdisciplinary studies for many years at UW Green Bay. She founded the Door County Poets Collective , whose first project was Soundings: Door County in Poetry (Caravaggio Press, 2015).
Back to the top
---
Ellyn Lem
Ellyn Lem is a Professor of English at UW-Waukesha who teaches a variety of composition and literature courses here, including children and young adult literature. She co-wrote a book last year, The Work-Family Debate in Popular Culture and frequently presents at conferences on a wide-range of topics from Melissa McCarthy to her latest project, representation of aging in literature and film. The campus Honors Program coordinator and Student Veterans advisor, Ellyn also is an active participant in Waukesha Reads and this year's Southeast Festival of Books.
---
Emilie Lindemann
http://www.emilielindemann.com/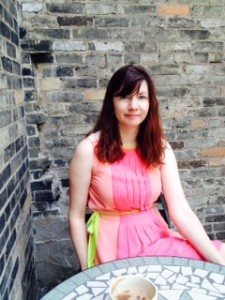 Emilie Lindemann is the author of four chapbooks, most recently Small Adult Trees/Small Adulteries from Dancing Girl Press (2014). In Queen of the Milky Way, also from Dancing Girl Press, Lindemann uses erasure to transform a children's storybook version of Steven Spielberg's E.T. into a series of poems about an awkward and adventurous female extraterrestrial with flowing periwinkle hair. In addition to altered narratives, Lindemann's interests include book art, inter-arts collaborative projects, and the work of fellow Wisconsin poet Lorine Niedecker. Lindemann is an assistant professor of English at Silver Lake College in Manitowoc, WI. She lives on a dairy farm in rural Manitowoc County.
"Small Adult Trees," a recent collaborative project involving poetry, music, and experimental video: https://www.youtube.com/watch?v=UQE4USik4Ac.
Back to the top
---
Andrea Lochen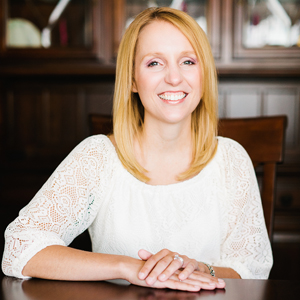 Andrea Lochen is the author of two novels. Her first novel, The Repeat Year (Penguin 2013), was praised by Kirkus Reviews as "an engaging, satisfying read that explores friendship, love and who we really are when it truly matters." A draft of the novel won the 2008 Hopwood Novel Award. The Repeat Year was also produced as an audiobook (Brilliance Audio) and translated into a German edition (Ullstein Buchverlage). The film option was sold to Ineffable Pictures. Andrea's second novel, Imaginary Things, was published by Astor + Blue in April 2015. Lori Nelson Spielman, bestselling author of The Life List, called it, "a beautiful book, filled with vivid scenes, unforgettable characters, and oodles of heart. With a page-turning plot and an utterly unique concept, Imaginary Things entertains, inspires, and provokes thought."
Andrea earned her Master of Fine Arts in Creative Writing from the University of Michigan in Ann Arbor and her Bachelor's degree in English from the University of Wisconsin-Madison. Since 2008, she has taught undergraduate writing at the University of Wisconsin-Waukesha and was recently awarded the UW Colleges Chancellor's Award for Excellence in Teaching. Andrea currently lives in Johnson Creek with her husband and daughter and is at work on her third novel.
Here is a recent interview with Lochen for Milwaukee Public Radio about her newest novel, Imaginary Things: http://wuwm.com/post/wisconsin-author-embraces-imaginary-new-novel.
Back to the top
---
James Lowder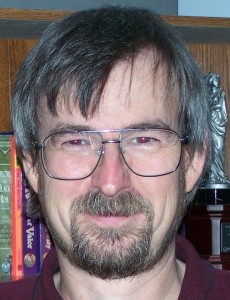 James Lowder has worked extensively on both sides of the editorial blotter. As a writer his publications include the best-selling, widely translated dark fantasy novels Prince of Lies and Knight of the Black Rose, short fiction for such anthologies as Shadows Over Baker Street and Sojourn: An Anthology of Speculative Fiction, and comic book scripts for DC, Image, Moonstone, and Desperado. As an editor he's directed novel lines or series for both large and small publishing houses, and has helmed more than a dozen critically acclaimed anthologies, including Madness on the Orient Express, Hobby Games: The 100 Best, and the Books of Flesh zombie trilogy. His work has received five Origins Awards and an ENnie Award, and been a finalist for the International Horror Guild Award and the Stoker Award.
Recent interviews with Lowder: http://wuwm.com/post/2014-games-gift-list and http://qwillery.blogspot.com/2015/03/interview-with-james-lowder-march-29.html
Back to the top
---
Molly Ann Magestro

Molly Ann Magestro has been writing books her whole life. Most of them no one will ever read. She studied English and creative writing at UW-River Falls as an undergrad, Iowa State University as a Masters' student, and she has a PhD from UW–Milwaukee's creative writing program where her short story "Sparks, the Iowan, and Ashley's first fall" won the Ellen Hunnicutt Memorial Fiction Award in 2008. She is a senior lecturer at the University of Wisconsin–Washington County, where she teaches composition and creative writing and serves as the advisor to the campus creative writing club Writers' Guild and literary magazine Pyrite. She is the author of Assault on the Small Screen from Rowman and Littlefield (2015), a book about the representations of rape and rape victims on prime time police and legal dramas. She is also the Program Committee Chair for the SE WI Festival of Books and sincerely hopes that you enjoy yourself at the event.
Back to the top
---
Gina L. Maxwell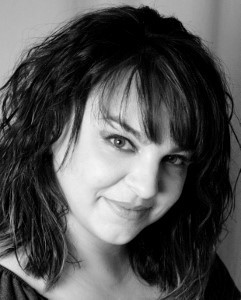 Gina L. Maxwell is a full-time writer, wife, and mother reluctantly living in the upper Midwest, despite hating all things winter. An avid romance novel addict, in 2009 she began writing the story of two characters that had taken up residence in her head as an alternate way of enjoying the romance stories she loved, and it wasn't long before she wanted to touch readers in the same manner as her favorite authors. Three years later, her debut novel, Seducing Cinderella, hit both the USA Today and New York Times bestseller lists in less than four weeks, and she's been living her newfound dream ever since.
---
Patricia McConnell
www.patriciamcconnell.com || www.theotherendoftheleash.com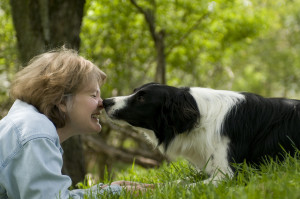 Patricia McConnell, PhD, CAAB is an Ethologist and Certified Applied Animal Behaviorist who has consulted with cat and dog lovers for over twenty-five years. She combines a thorough understanding of the science of behavior with years of practical, applied experience. Her nationally syndicated radio show, Calling All Pets, played in over 110 cities for fourteen years and her television show Petline played on Animal Planet for two and a half years. She is a contributor to The Bark magazine ("the New Yorker of Dog Magazines") and is an Emeritus in the Department of Zoology at the University of Wisconsin-Madison. Dr. McConnell is a much sought after speaker and seminar presenter, and is the author of numerous books on training and behavioral problems, including the critically acclaimed books The Other End of the Leash (translated now into 14 languages), For the Love of a Dog and Tales of Two Species. Patricia lives with her Border Collies Willie & Maggie, her Cavalier Tootsie and a very spoiled flock of sheep, and suffers from separation anxiety when she leaves them.
Back to the top
---
Judith Claire Mitchell
http://judithclairemitchell.com/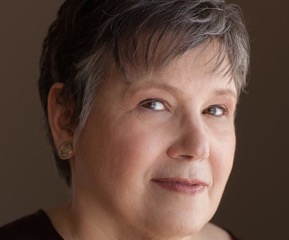 Judith Claire Mitchell is the author of the novels The Last Day of the War and most recently A Reunion of Ghosts, which has been published in the United States, Canada, and the UK, and is forthcoming in Poland, Israel, and Taiwan. Mitchell is a professor of English at the University of Wisconsin, where she directs its MFA program in creative writing. She has received grants and fellowships from the Michener-Copernicus Society of America, the Wisconsin Institute for Creative Writing, the Wisconsin Arts Board, the University of Wisconsin's Art Institute, and Bread Loaf, among others. She lives in Madison with her husband, the artist Don Friedlich.
In May 2015, Mitchell was interviewed by Ann Strainschamps on Wisconsin Public Radio's nationally syndicated show, To the Best of Our Knowledge. Click here for the transcript: Judith Claire Mitchell on Chemical Warfare, Suicide, and Humor. The broadcast can be listened to here.
Back to the top
---
S.C. Mitchell
https://scmitchell.wordpress.com/ || @AuthorSMitchell || https://www.facebook.com/AuthorSCMitchell || http://www.amazon.com/-/e/B007D0Z1MW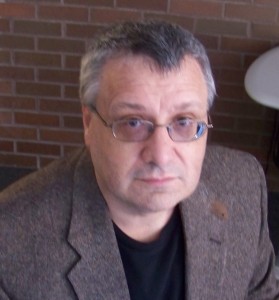 S.C. Mitchell grew up an avid reader of comic books, science fiction and fantasy literature. He's been writing stories for over thirty years. In 2010 he left his job as a computer desktop support specialist to pursue his passion for writing full time. He is a member of the Romance Writers of America as well as the Wisconsin chapter.
As a writer of paranormal and sci-fi romance, fantasy, and science fiction, Steve crafts unique and wondrous worlds where his characters explore, romp, and fall in love. Whether traveling through dark, demon filled dimensions, the edge of wild space, or ancient mythological heavens, his heroes and heroines, guided by their adventurous hearts, discover hidden strengths on their pathway to enduring love.
Back to the top
---
Jennifer Morales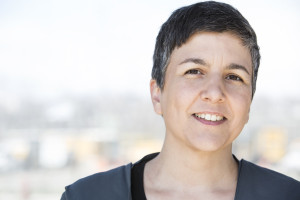 Jennifer Morales, author of Meet Me Halfway: Milwaukee Stories (U of WI Press, 2015), is a Wisconsin writer who lived in Milwaukee for nearly 25 years. She served on the Milwaukee school board from 2001 to 2009, the first Latino/a person to be elected to that office. She has served on the editorial, research, and grantwriting staff of organizations such as 9to5 National Association of Working Women, Rethinking Schools, and the University of Wisconsin-Milwaukee School of Education. She received her BA in Modern Languages and Literatures from Beloit College in 1991 and her MFA in Creative Writing from Antioch University-Los Angeles in 2011. She currently serves on the boards of the Council for Wisconsin Writers and the Driftless Writing Center in Viroqua, WI.
Here are two recent interviews with Morales: "Meet Me Halfway highlights race relations in Milwaukee" (Lake Effect, WUWM, 21 April 2015) and "Jennifer Morales writes about Milwaukee's characters" (Wisconsin Gazette, 4 June 2015).
Back to the top
---
Stacey Joy Netzel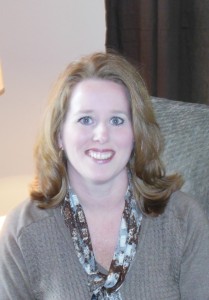 New York Times and USA Today bestselling author Stacey Joy Netzel is an avid reader of heartwarming and pulse-pounding romance, and she loves all movies with a happily ever after. She lives in Wisconsin with her family, a horse and some barn cats. She enjoys gardening, canning, and visiting her parents in Northeastern Wisconsin (Up North), at the family cabin on the lake. Travelling anywhere to the mountains to do some hiking is a bonus she wishes she could do much more often than every couple years.
She writes romantic suspense, small town contemporary romances, and paranormal ghost stories. Colorado, Wisconsin, and Italy are favorite settings, which explains why her bestselling books include the Romancing Wisconsin Series, Italy Intrigue Series, Welcome to Redemption Series, and the Colorado Trust Series.
Check out her website to sign up for her Newsletter. Not only do subscribers receive new release updates, they also enjoy exclusive contests, and bonus short stories to go along with her Romancing Wisconsin series.
Back to the top
---
Annmarie O'Connell

Annmarie O'Connell's work has appeared in Verse Daily, Slipstream, SOFTBLOW, Vinyl Poetry, and Curbside Splendor. She has two chapbooks called Her Last Cup of Light (Aldrich Press) and Eleanor (dancing girl press). Her first full-length collection of poems, Your Immaculate Heart, is forthcoming with Trio House Press.
---
Soham Patel
Soham Patel is the author of and nevermind the storm and Riva: a chapter. Her recent work has been featured or is forthcoming in CURA, The Volta, and Fact-Simile Editions. She is a PhD candidate in Creative Writing at the University of Wisconsin in Milwaukee.
Back to the top
---
Sarah Prineas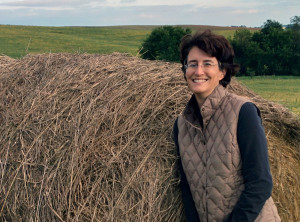 Sarah Prineas is the author of the award winning middle-grade fantasy Magic Thief series, which has been published in 20 languages around the world. In addition to being a 2009 E. B. White Read-Aloud honor book and an NCTE notable book, The Magic Thief is on sixteen state reading lists and is the Beehive Award winning children's novel of 2010 in Utah, a 2011 Golden Sower honor book in Nebraska, and a Rebecca Caudill honor book in Illinois. Her latest books from HarperCollins are Moonkind (2014), and a fourth Magic Thief novel (2014). Coming in September 2015 is Ash & Bramble, her first young adult book, also from HarperCollins. In 2012, Sarah received the inaugural MG/YA Iowa Author Award from the Des Moines Public Library Foundation. Sarah has a PhD in English literature and has taught classes at the University of Iowa and Cornell College. Sarah lives in the Iowa contryside with her mad scientist husband, two odd children, one perfectly normal cat, a bunch of goats, and the best dogs in the world.
Back to the top
---
Nancy Rafal

Nancy Rafal is an advocate of poetry living in Baileys Harbor. Rafal served as treasurer of the Wisconsin Fellowship of Poets for too many years and is a board member of Friends of Lorine Niedecker. The muse takes Rafal to poetry readings throughout the state and her work appears in many editions of the Wisconsin Poets' Calendar. Her latest "if you build it, they will come" project is a 96 foot long mural celebrating Baileys Harbor and Lorine Niedecker.
---
Barbara Raffin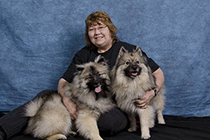 Barbara Raffin grew up a country girl on the Michigan-Wisconsin border, but loves to visit the big city and live the hurried pace now and then. Blessed with a vivid imagination, she's created stories and adventures in one form or another for as long as she can remember. She wrote her first book at age twelve in retaliation to the lack of female leads in the adventure stories she loved reading. But it is a love of playing with words, exploring the human psyche, and telling stories that keeps her writing. Whether a romantic romp or gothic-flavored suspense, her books have one common denominator: characters who are wounded, passionate, and searching for love.
She lives with her Keeshond dogs Katie and Slippers and her avid outdoorsman husband who continues to support her love affair with reading and writing. Visit Barbara's web site to learn more about her and her latest romances, the St. John Sibling Series, a series that covers the loves and adventures of five siblings finding love and its spinoff series, St. John Sibling: Friends.
Back to the top
---
Elizabeth Ridley
http://www.elizabethridley.com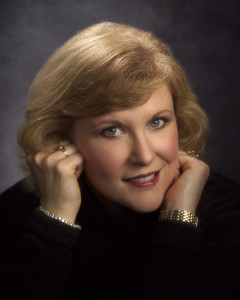 Searching for Celia is Elizabeth Ridley's fifth novel, following The Remarkable Journey of Miss Tranby Quirke (2009), Dear Mr. Carson (2006), Rainey's Lament (1998), and Throwing Roses (1993). She grew up in Brookfield and has a bachelor's degree in journalism from Northwestern University and a master's degree in creative writing from the University of East Anglia in Norwich, England, where she studied under former Poet Laureate Sir Andrew Motion. In 1994 she received a Hawthornden Fellowship to Hawthornden Castle in Lasswade, Scotland, and in 2011 she received a Literary Artist Fellowship from the Wisconsin Arts Board. She lives in West Allis with her two cats, Claudius and Calpurnia, and is developing and producing her first full-length feature film, Handle with Care, starring the award-winning British actor Peter Firth. Click here to see the book trailer for Searching for Celia: https://www.youtube.com/watch?v=3F7l43puuKM
Back to the top
---
Mary Ann Rivers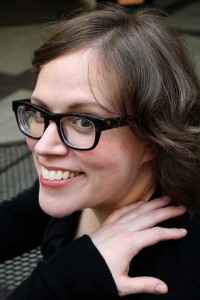 Building on extensive experience as a published poet, Mary Ann Rivers launched her career in fiction with the must-read novella The Story Guy, which Library Journal recognized as among the best ebooks of 2012. Rivers has since made waves with the emotional Snowfall (translated into German) and her Burnside Series, which receives attention for its unusual characters and unparalleled contemporary world building. Along with her partner, Mary Ann Rivers, Ruthie is a co-founding publisher of Brain Mill Press.
---
Donna Marie Rogers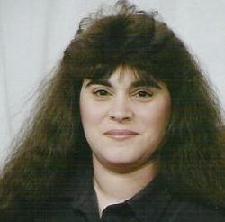 USA Today bestselling author Donna Marie Rogers inherited her love of romance from her mother, who devoured romance novels like they were Fannie May candies, and never missed an episode of Little House On the Prairie. And though it wasn't until years later Donna would come to understand her mother's fascination with Charles Ingalls, Donna's love of the romance genre is every bit as all-consuming.
A Chicago native, Donna now lives in beautiful Northeast Wisconsin with her husband and children. She's an avid gardener and home-canner, as well as an admitted reality TV junkie. Her passion to read is only exceeded by her passion to write, so when she's not doing the wife and mother thing, you can usually find her sitting at the computer, creating exciting, memorable characters, fresh new worlds, and always a happily-ever-after.
Back to the top
---
Margaret Rozga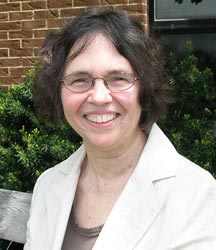 Poet, playwright, and social justice advocate Margaret Rozga is an emeritus professor of English at the University of Wisconsin Waukesha where she taught creative writing and multicultural literature. Her play March On Milwaukee: A Memoir of the Open Housing Protests has seen four full-length productions and numerous concert readings. She transformed scenes from the play into the poems of her first book, 200 Nights and One Day (2009). Her other books include Though I Haven't Been to Baghdad (2012), and most recently Justice Freedom Herbs ( 2015). She served as managing editor of the poetry chapbook anthology Turn Up the Volume: Poems About the States of Wisconsin. Her Pushcart Prize nominated essay "Community Inclusive: A Poetics to Move Us Forward" is included in Local Grounds: Midwest Poetics. She has collaborated seven projects with other poets and visual artists, and been a consultant with Arts @ Large, an arts across the curriculum non-profit. She leads poetry workshops throughout Wisconsin and nationally. A past resident at the Sitka Center for Art and Ecology in Oregon and at Ragdale Foundation in Illinois, she was named a 2014 Creative Fellow at the American Antiquarian Society. She is currently working on a book of poems focused on the life and times of Jessie Benton Frémont. A recent interview with Rozga is available here: http://delphiquarterly.com/current-issue/interview-with-margaret-rozga/.
Back to the top
---
Chuck Rybak

Chuck Rybak lives in Wisconsin and is currently an Associate Professor of English and Humanistic Studies at the University of Wisconsin—Green Bay, where he teaches digital humanities, literature, and creative writing. He is the author of two chapbooks, Nickel and Diming My Way Through and Liketown. His full-length collection, Tongue and Groove, was released in 2007 by Main Street Rag. Poems of his have appeared in The Cincinnati Review; Pebble Lake Review; War, Literature & the Arts; The Ledge; Southern Poetry Review; Verse Wisconsin; and other journals. His new book, </war>,was released by Main Street Rag in 2013. He also dabbles in fiction writing, and his story "Radar Gun" was recently published in Midwestern Gothic. He is a pessimist searching for hope.
Back to the top
---
Sarah Sadie
http://sarahsadiesadiesarah.tumblr.com/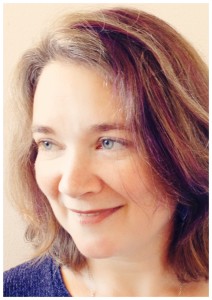 Sarah Sadie (Sarah Busse) is co-editor of Cowfeather Press and one of two Poets Laureate of Madison, Wisconsin (2012-2015), where she lives with her husband and two children. Her poems and books have won multiple prizes, including the Council for Wisconsin Writers' Posner award and a Pushcart. In 2015, she has two new poetry books: Do-It-Yourself Paper Airplanes (Five Oaks Press) and a second full-length collection, We Are Traveling Through Dark at Tremendous Speeds (LitFest Press). She teaches at the Loft, the Iowa Summer Writing Festival, and privately one-on-one. She is currently at work on her first novel.
Back to the top
---
Lucy Saunders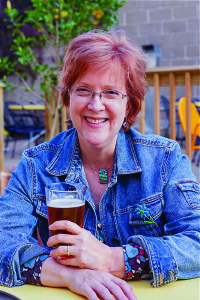 Lucy Saunders writes about beer and food in newspapers, magazines and books including Cooking with Beer (Time Life Books, 1996); Grilling with Beer (F&B Communications, 2006); The Best of American Beer & Food: Pairing and Cooking with Craft Beer. (Brewers Publications, 2007); and her newest book, Dinner in the Beer Garden (F&B Communications LLC, 2014). Saunders has a degree in Old & Middle English Literature, a certificate in web design, has studied baking and pastry at the Cooking and Hospitality Institute of Chicago, apprenticed with pub chefs in London and Brussels, and attended the Siebel Institute's seminar on sensory evaluation of beer.
Saunders now teaches cooking with beer at the Siebel Institute's Beer & Food Experience, with homebrewing expert Randy Mosher of Chicago. She also conducts tastings for groups such as the American Homebrewers Association, the Craft Brewers Conference, The American Cheese Society and local and regional festivals. She has served as a judge for the Harpoon Championships of New England Barbeque, the American Royal Barbeque Contest in Kansas City, the Austin Chronicle Hot Sauce Competition, and for the Cooking with Beer Challenge sponsored by the National Association of Beer Wholesalers. Click here to see a short video of Saunders discussing beer and food pairings: https://youtu.be/FJmtBQAQ72M.
Her site, beercook.com, won a silver medal for Best Food Writing on the Internet from the Association of Food Journalists in 2002. Saunders enjoys travel and cooking for family and friends, as well as gardening at her home near Milwaukee, WI.
As a volunteer, she organizes workshops on water conservation for craft brewers, www.conserve-greatlakes.com.
Back to the top
---
Tina Susedik
http://www.tinasusedik.com/ || @TinaSusedik || https://www.facebook.com/pages/Tina-Susedik-Author/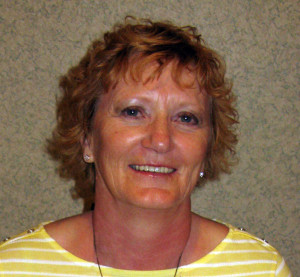 As a child, Tina Susedik always had stories floating around in her head, but had no idea those stories could be put down in book form as writing stories wasn't taught in her classes. One day her brother (yes, her brother) introduced her to Kathleen Woodiwiss' The Flame and the Flower. Tina was hooked and a love of reading, and eventually writing romance, began. Besides her romances, she is also a non-fiction writer with seven history books in print. She also has written and published two children's books. She also writes under a pen name.
Tina has been married for forty-two years and lives in Northwestern Wisconsin. She has two children and five grandchildren. After careers in accounting and teaching (not necessarily at the same time), she found her career in writing is what fulfills her the most. When not writing, she loves camping, hiking, photography, reading, and playing with her five grandchildren.
She is a member of Romance Writers of America and Wisconsin Romance Writers of America.
Back to the top
---
Denise Sweet

Denise Sweet is Professor Emerita, (UW-Green Bay) where she taught poetry fiction, and First Nations Studies. Her work appeared in several journals and anthologies such as Calyx, Upriver, The Best of NOTA, Plainswoman, Sinister Wisdom, Transactions, Wisconsin Poetry, Bearing Witness: An Anthology of Native American and Chicana Women's Writing, and Women Brave In The Face Of Danger. Her first collection of poems, entitled Know By Heart (Rhiannon Press) was published in 1992. Her book Songs For Discharming won the Diane Decorah award in 1995 from the Native Writers Circle of the Americas. In 2004, she was appointed Poet Laureate for the state of Wisconsin.
---
Marilyn L. Taylor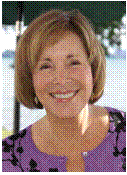 Marilyn L. Taylor, who served as Poet Laureate of the City of Milwaukee for 2004 an 2005, was appointed in 2009 to a two-year term as the state of Wisconsin's third Poet Laureate.
She is the author of six poetry collections. Her poems and essays have also appeared in many anthologies and journals, including The American Scholar, Poetry, Able Muse, Poetry Daily, Measure, Iris, and Mezzo Cammin. She has been awarded first place in contests sponsored by The Atlanta Review, Passager, The Ledge, the GSU Review, and the Dogwood Review. Her second book, Subject to Change, was nominated for the Poets Prize.
Marilyn taught for fifteen years for the English Department and the Honors College at the University of Wisconsin-Milwaukee. She has facilitated independent poetry workshops throughout Wisconsin, and across the country from California to Connecticut. She also served for five years as a contributing editor for The Writer magazine, where her column on craft appeared bimonthly.
Marilyn moved to the amazing city of Madison in 2012, where she continues ti write, and to teach under the auspices of the University of Wisconsin-Madison's Continuing Education programs.
Back to the top
---
Wendy Vardaman
http://wvardaman.tumblr.com/ || @wendylvardaman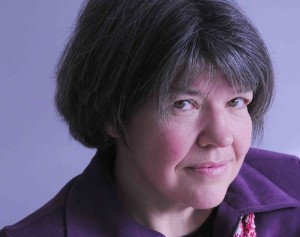 Wendy Vardaman is the author of Obstructed View (Fireweed Press 2009) and Reliquary of Debt (Lit Fest Press 2015), co-editor of four anthologies, including Echolocations, Poets Map Madison and Local Ground(s)—Midwest Poetics, and founding co-editor of Cowfeather Press. From 2009-2014 she co-edited Verse Wisconsin. An independent scholar and freelance editor/designer, she organizes community events and conversations about poetry, and writes reviews, essays, and interviews, which have appeared in Hybrid Pedagogy, Poetry Daily, Women's Review of Books, Poets.org, and other venues, including her blog, live art(s) art live(s). She has a PhD in English from the University of Pennsylvania and a BS in engineering from Cornell University and recently returned to school to study Fine and Book Art. One of Madison, Wisconsin's two Poets Laureate (2012-2015), she is a board member for the Council for Wisconsin Writers. With husband, Thomas DuBois, she has three adult children and has never owned a car.
Back to the top
---
Barbara Vey

As Contributing Editor for Publishers Weekly for 7 years, Barbara Vey left to start her own website with the goal of bringing readers and writers together. She is the recipient of the 2012 RWA Vivian Stephens Industry Award and 2013 RT Melinda Helfer Fairy Godmother Award. Barbara has created the ultimate reader experience with the Barbara Vey Reader Appreciation Luncheon held in Milwaukee, WI every April. Her love of Romance and the Happily Ever After keeps her grounded while she offers readers a place to step away from life's daily trials to take a positive journey through the world of books.
---
Rebecca Adams Wright

Rebecca Adams Wright is a graduate of the Clarion Science Fiction & Fantasy Writers' Workshop and holds an MFA in fiction from the University of Michigan. She is a former Zell Writing Fellow who has won the Leonard and Eileen Newman Writing Prize, So to Speak magazine's 2009 fiction contest, and a late-night Emily Dickinson poetry challenge.
Rebecca's stories have appeared in Day One, The Account, and Daily Science Fiction and her nonfiction in Children's Literature in Education and on sites such as SF Signal and Whatever. Her recent collection, The Thing About Great White Sharks: and Other Stories, was released by Little A in February, 2015. The collection received a starred review in Publisher's Weekly and longlisted for the Frank O'Connor Award. Rebecca lives in Ypsilanti, Michigan with her husband and daughter.
Back to the top
---
Sarah Xerta

Sarah Xerta is a poet and artist whose work is deeply influenced by human psychology and the mental, emotional, and physiological landscapes constantly rearranging themselves inside us as we move through the world. Her first full-length collection of poems, Nothing To Do with Me, was released by University of Hell Press in early 2015. She is also the author of several chapbooks, including JULIET (I) and JULIET (II), a series that explores the depths of an abusive relationship rife with psychological and sexual violence. She is currently at work on her second full-length collection and the third part of this series, PTSD (Juliet (III)). Her poems and essays have been published in many journals, most of which can be found at her website sarahxerta.com. She has taught writing at the Loft Literary Center in Minneapolis and recently joined the faculty at Apiary Literary Services. In addition to writing, her jobs include mothering, working with adults with developmental disabilities, and serving as an arts mentor for youth with mental illness and experiences of trauma. She was born in Germany in 1987 and now lives in Minnesota.
Back to the top
---
Mark Zimmerman
Mark Zimmermann is a Wisconsin native and has degrees in English from the University of Wisconsin-Milwaukee. Between 1990-2004 he lived in Japan, the Netherlands, Hungary, and Poland, where he worked as a university instructor and freelance journalist/editor. Since his return to the United States, he has taught humanities and writing courses at the Milwaukee School of Engineering where he received the Johnson Controls Award for Teaching Excellence in 2013. He is also a member of the Hartford Avenue Poets and represents the Wisconsin Fellowship of Poets on the Wisconsin Poet Laureate Commission. His poetry and prose have appeared in numerous publications, including The Asahi Evening News, The Daily Yomiuri, New Letters, Cream City Review, Stoneboat, and others. In 2015 his full-length poetry collection Impersonations was published by Pebblebrook Press. He lives in Milwaukee with his wife Carole and two cats.
Some of his poems are available online at http://www.wfop.org/poets/zimmerma.html, and he discusses the lipogram, a literary form used in all poems in his book Impersonations here: www.stoneboatwi.blogspot.com/…/an-interview-with-mark-zimmermann.html
Back to the top
---